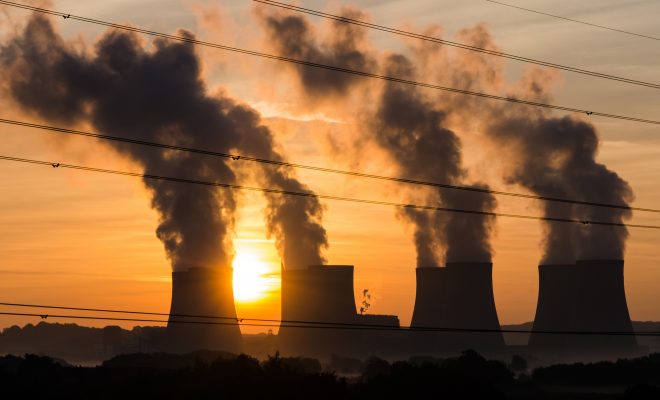 Image Courtesy of Gerry Machen License (CC BY-ND 2.0)
Energy and Environment
Trump Signs Executive Order to Get Rid of Obama's Clean Power Plan
By
|
President Donald Trump signed an executive order on Tuesday that could scrap former President Barack Obama's Clean Power Plan. What does it mean for the future of U.S. environmental policy?
What is the Clean Power Plan?
In 2015, Obama introduced the Clean Power Plan (CPP) as an effort to cut down on carbon dioxide emissions. It gave each state a different quota for reducing its emissions, allowing states the independence to develop their own plans to meet these requirements. States would have had to submit their ideas by 2016, or 2018 if an extended deadline had been approved. If a state failed to do so, then the Environmental Protection Agency (EPA) would implement its own plan in that state. States would have had until the year 2022 to actually put their plans in action.
What will happen to the Paris climate agreement?
The Obama Administration's goal was to bring emission levels to at least 26 percent below 2005 levels by the year 2025. It was announced prior to the 2015 Paris climate talks to show the U.S. commitment to lowering emissions. Following the conference, the U.S. joined almost 200 other involved countries in a pledge to prevent the earth's temperature from rising more than 2 degrees Celsius, or 3.6 degrees Fahrenheit.
Trump's order gives the EPA the authority to rework the previous plan. But without the previous administration's policy in place, the United States may not be able to carry out its end of the agreement reached in Paris. Though the White House hasn't taken an official position on the Paris climate agreement, EPA Administrator Scott Pruitt recently called it a "bad deal" and Trump has considered removing the U.S. from the agreement over doubts about the existence of climate change. If Trump follows through with exiting the agreement, the U.S. could end up setting a precedent for other countries to back out of their pledges.
According to the New York Times, Trump's inner circle is divided over whether or not to remain in the agreement. Trump's daughter Ivanka and Secretary of State Rex Tillerson are reportedly concerned that withdrawing could damage the U.S.'s relationship with the other countries involved, but senior adviser Steve Bannon wants out.
Will the new policy bring back jobs?
The CPP was not popular with everyone. Two dozen states sued the Obama Administration over concerns that the policy would hurt their coal industries, because it urged states to transition from relying on fossil fuels to relying on natural gas and renewable energy. But Trump's move won't necessarily restore many of the jobs lost by coal miners; the mining industry has been on the decline for several years, and humans are being replaced by technology. While Trump's executive order makes good on many of his campaign promises, it may not garner its intended results.