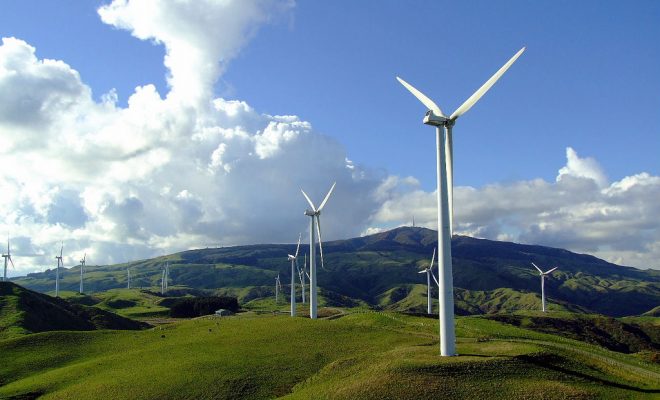 Image Courtesy of Jondaar_1; License: (CC BY 2.0)
Energy and Environment
Paris Climate Agreement Officially Becomes International Law
By
|
The Paris Climate Agreement, signed by 195 countries last December, was officially ratified into international law on Friday. "Today we make history in humankind's efforts to combat climate change," U.N. Secretary General Ban-Ki Moon said at the U.N.'s New York City headquarters. India, China, the U.S., the European Union and scores of other countries, totaling 96, have signed the agreement. Others, including Russia and Japan, signaled they will do so in the coming weeks and months.
"We are still in a race against time. We need to transition to a low-emissions and climate-resilient future," said Ban, whose term ends in January. "Now is the time to strengthen global resolve, do what science demands and seize the opportunity to build a safer more sustainable world for all."
For the agreement–which aims to limit the global temperature increase to 2 degrees Celsius, or 3.6 degrees Fahrenheit by 2100–to go from abstract idea to concrete law, it had to be signed by at least 55 participating nations (making up 55 percent of global greenhouse gas emissions), a goalpost that was met on October 5. Though the accord is not legally binding–meaning there is no legal ramification for not complying–there are abstract mechanisms in place to ensure each signing party meets its individual carbon-cutting vision.
Those abstract enforcement measures will be hammered out at the COP22 meeting in Marrakesh, Morocco next week, where scientists, engineers, and researchers will gather to discuss emission-reduction techniques and strategies. Each country that signs the Paris agreement shapes a carbon-cutting plan suited to their needs and realities, with the international coalition acting as a sort of watchdog.
Rising seas, warming temperatures, melting ice caps, and all of the other consequences of fossil fuel abuse led nearly all of the world's countries to bind together to secure a safer planet for future generations. As the world's second-largest emitter of greenhouse gases, the U.S. will play a vital role in shaping that future. But Donald Trump has pledged to withdraw the U.S. from the accord should he be elected to the White House next Tuesday.
It is an impossible promise however, because the U.S. is bound to the accord for three years. And even if Trump decides to renege on the U.S. commitment during his third year, another year must pass before an official withdrawal. Hillary Clinton supports the agreement.
Ratification of the Paris Climate Accord went much faster than most expected: 2020 was the initial target date. By comparison, the Kyoto Protocol, a similar international carbon-reduction measure, was adopted in December 1997 and ratified over seven years later. Friday's achievement is an important step toward weaning the world off fossil fuels, which still provide much of the world's power, and the flip to renewable energy sources–wind, solar, hydro–will be a slow, arduous process.