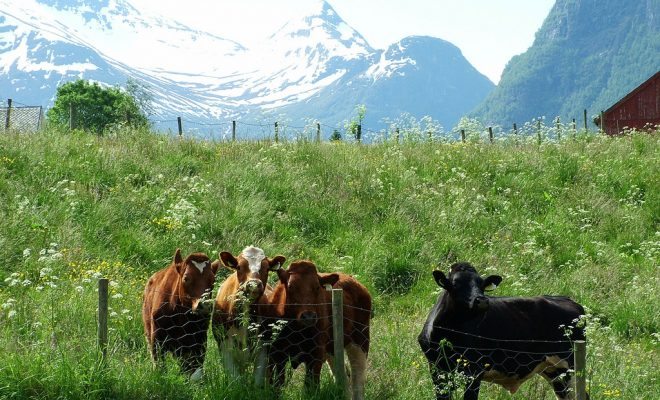 "Norway" courtesy of [Michael Gwyther-Jones via Flickr]
Energy and Environment
Norway Vows to Be Carbon Neutral by 2030: 20 Years Earlier Than Planned
By
|
Scandinavian countries are already among the best in the world when it comes to boasting low levels of carbon emissions, garbage recycling, and sustainable living. Sweden recycles 99 percent of its garbage, and now Norway has pledged to become climate neutral by 2030–20 years earlier than previously planned. Norway currently emits around 53 million tons of carbon dioxide each year.
On Tuesday night the Norwegian parliament agreed to accelerate its CO2 cutting program to try and meet the carbon emission goals that were set for 2050 two decades sooner. But this might be hard to accomplish considering Norway's major export products are oil and gas. The leader of the Norwegian Green Party Rasmus Hansson said: "This is a direct response to the commitments Norway took on by ratifying the Paris agreement and means that we will have to step up our climate action dramatically."
The climate talks in Paris took place in December 2015 and resulted in the world's first legally binding agreement concerning the global climate. In total, 196 countries agreed to keep global warming down and reduce emissions.
#Norway says it will be climate-neutral by 2030, accelerating goal by 20 years https://t.co/QFPSHGr2FT pic.twitter.com/sXpkBSbFYv

— The Local Norway (@TheLocalNorway) June 7, 2016
The ruling Progress and Conservative parties voted no to the proposal on Tuesday, with the argument that overly ambitious reductions today could result in interference with future climate negotiations.
However, the next step is for the government to go back to Parliament to discuss how to implement the change. Some ways to achieve the ambitious goal are to work for the reduction of gas-fueled cars (24 percent of the country's cars are already electric), increase the use of wind power, and emissions trading.
At the end of May, Norway voted to commit to zero deforestation, making it the first country in the world to do so. This means that no product that has contributed to deforestation will be used or sold in Norway. The country has also donated money to other countries' rainforest preservation efforts, such as Guyana and Brazil.
Norway's commitment to zero deforestation led Alec Baldwin to tweet this video greeting:
Watch this clip of my greeting to my friends in Oslo. Thank you, @VidarHelgesen https://t.co/aDL65niVom

— AlecBaldwin (@AlecBaldwin) June 14, 2016
U.S. Secretary of State John Kerry was also in Oslo on Wednesday signing a deal for a closer cooperation between the nations on protecting the world's forests.