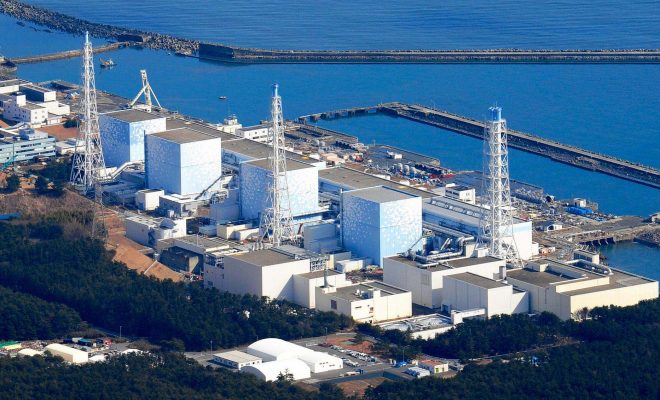 Image Courtesy of James Joel; License: (CC BY-ND 2.0)
Energy and Environment
Earthquake Strikes Japan, Reigniting Nuclear Energy Debate
By
|
A 6.9-magnitude earthquake struck the northeast shore of Japan's central island on Tuesday, bringing back memories of the March 2011 earthquake and tsunami that killed around 20,000 people, and reigniting the debate around the country's capacity to safeguard against any future nuclear calamities. It may have also been worse than was thought, as the Japanese weather service is reporting that the earthquake was a magnitude 7.4. The scare did not result in any casualties, but a frozen nuclear campus just south of the Fukushima plant that was hit in 2011 did experience a brief malfunction.
Japan has 54 nuclear plants, most of which have been closed since the Fukushima Daiichi plant was inundated by water in 2011. The plant is still undergoing a clean-up effort, though it was briefly paused on Tuesday. Prime Minister Shinzo Abe would like to restart Japan's reactors, but nearly 70 percent of the Japanese public is against that idea.
#Fukushima
Right now just prayers are needed! 😢 #PrayForJapan pic.twitter.com/XYhaa3NnMU

— شادا شرارتی (@shararti714) November 22, 2016
In the aftermath of the 2011 disaster–many Japanese refer to the event as 3/11–the public and advocacy groups have been critical of the Tokyo Electric Power Company, or Tepco, the company that operates three plants, including Fukushima Daiichi and Fukushima Daini, the plant that was hit Tuesday. Tepco was quick to assuage any fears after the quake struck this time around, issuing a series of tweets chronicling their progress in responding to the quake.
#Fukushima Daiichi and Daini Units – no abnormalities found, no radiation level changes detected, no injuries reported after the earthquake

— TEPCO (@TEPCO_English) November 22, 2016
Advocates who are against nuclear plants in general responded with cautious optimism in regards to Tepco's response. The director of the Research Center for Nuclear Weapons Abolition at Nagasaki University, Tatsujiro Suzuki, told The New York Times the response was "decent," adding: "We should be informed fully whether this operation is reasonably done with cost effectiveness and safety and making sure that the best technology is being used."
The bulk of Japan's energy comes from imported natural gas, coal, and crude oil. The Fukushima incident forced Japan to reshuffle its energy portfolio, and today the country sources only one percent of its energy from nuclear power plants. In March, Abe expressed the need to reintegrate nuclear energy, saying Japan "cannot do without nuclear power to secure the stability of energy supply while considering what makes economic sense and the issue of climate change."
All of that was an afterthought on Tuesday however, when #PrayForJapan was trending on Twitter, and an entire country was on edge, memories of five years ago rushing back like a tidal wave.