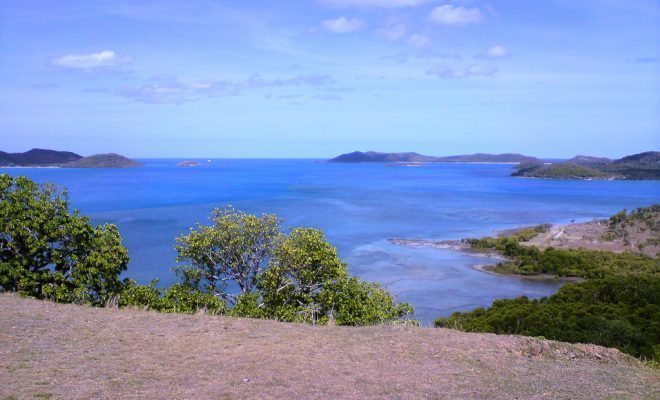 Image courtesy of [Feral Arts via Flickr]
Energy and Environment
Extinct: Tiny Rodent Is First Mammal Claimed By Human-Induced Climate Change
By
|
On a nine acre cay between Queensland and Papua New Guinea, human-influenced climate change is thought to have claimed its first mammalian casualty. Melomys rubicola, or the Bramble Cay melomys–coined after the tiny speck of land it once inhabited–was a small rodent with long whiskers and a thin, scaly tail. Last week, in a survey conducted on behalf of the the Australian state of Queensland over six days in August and September 2014, researchers finally revealed their findings. The 59-page report concluded "human-induced climate change being the root cause of the loss of the Bramble Cay melomys."
Meet the first mammal to go extinct due to human-induced climate change–the Bramble Cay Melomys. LIVE SUSTAINABLY pic.twitter.com/uS3qKx0amH

— Jake Marconi (@jake_marconi) June 15, 2016
Native to Bramble Cay, its only known habitat in the world, the creature had been in steady decline since the 1970s, when researchers found hundreds of them living on the heavily vegetated, pinprick-sized hamlet atop the Great Barrier Reef. Only ten were found in a 2002 study, 12 in 2004. And as of 2016, at least as far as researchers know (they will not rule out the possibility that the animals exist in other, not yet discovered habitats), the Bramble Cay melomys is extinct.
The team of three researchers–two University of Queensland scientists and a Queensland government official–used 150 total traps made from a mixture of rolled oats, peanut butter, peanut oil, and golden syrup, as well as camera traps and daytime searches. There was no sign of the nocturnal creature. The team concluded:
The key factor responsible for the extirpation of this population was almost certainly ocean inundation of the low-lying cay, very likely on multiple occasions, during the last decade, causing dramatic habitat loss and perhaps also direct mortality of individuals.
Between 1901 and 2010, global sea levels rose by 20 centimeters, a figure much higher than similar periods over the past 6,000 years. And in the waters of the Torres Strait, the ocean alleyway which Bramble Cay is situated in, sea levels rose at twice the average rate between 1993 and 2014. But shrinking living space and diminishing food stores were not the only forces at work behind the animal's extinction. Stiff competition for a narrow, dwindling cache of grasses–a diet staple for the melomys, seabirds, and turtles–led to the rodent's erasure as well.
The permanent loss might be an ominous portent of things to come for a vast chunk of the animal kingdom in the coming decades. A 2015 study published in Science warned that one in six of the planet's species could face extinction if current trends continue. A meeting between most of the world's governments, including its highest carbon emitters, in Paris last year sought to mitigate the effect of climate change on rising sea levels, glacial erosion and other potentially devastating environmental shifts that would upend the existence of human beings and other creatures alike. The Paris climate accord has yet to go into effect, and whether its tenets will help save any species from extinction remains to be seen.
John White, an ecologist from Deakin University in Australia who was not involved in the Bramble Cay survey, told the Guardian he has "no doubt" more species will be lost to climate change, especially those animals that live in niche, isolated environments like the melomys. "Certainly, extinction and climatic change has gone hand in hand throughout the history of the world," he said. "So, if this is one of the first, it is more than likely not going to be the last."