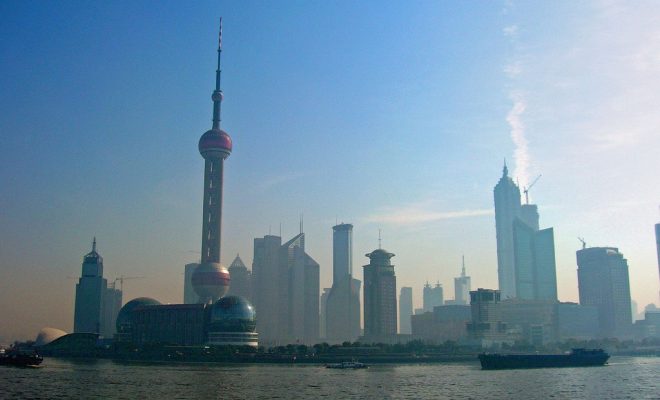 Image Courtesy of Dale Goodwin; License: (CC BY 2.0)
Energy and Environment
China to Trump: We Didn't Invent Climate Change
By
|
In a curious role reversal, a top Chinese foreign diplomat promised President-elect Donald Trump that no, climate change is not a hoax cooked up by the Chinese, and yes, it is indeed a problem that will affect the entire world. In an hour-long briefing with reporters after a climate meeting in Marrakesh, Morocco on Wednesday, deputy foreign minister of China, Liu Zhenmin, discussed the history of climate negotiations as a Republican-backed initiative, and the continued commitment of China to combat rising temperatures, "whatever the circumstances."
Days before the 2012 election, Trump sent a tweet that targeted the Chinese as being the inventors of climate change:
The concept of global warming was created by and for the Chinese in order to make U.S. manufacturing non-competitive.

— Donald J. Trump (@realDonaldTrump) November 6, 2012
Even though a vast majority of scientists agree that climate change is greatly accelerated by the actions of mankind, Trump has promised to "cancel" the Paris climate deal that was reached by the U.S. and 194 other countries last December. In another tweet from November 2012, Trump called global warming "nonexistent."
And although China is the world's foremost emitter of greenhouse gases–the U.S. ranks second–it is not the inventor of climate change, nor of the very real effects seen in coastal areas around the world. At the climate summit in Marrakesh, Liu reminded Trump that it was Republicans, some of whom continue to dismiss climate change, who first took carbon-cutting negotiations to the international stage.
"If you look at the history of climate change negotiations, actually it was initiated by the IPCC with the support of the Republicans during the Reagan and senior Bush administration during the late 1980s," he said, referring to the Intergovernmental Panel on Climate Change. Liu added that that was the moment China first acknowledged the very real threat that climate change posed to the world. He also said that Chinese President Xi Jinping reiterated the importance of global cooperation in fighting the threat during his phone call with Trump on Monday.
Regardless of Trump's plans, other countries have signaled that they are committed to the Paris deal, with or without the U.S. But as one of the leading emitters of greenhouse gases, and a global leader in technology and influence, the U.S. is a major player in the effort. The deal was ratified recently, however, making the U.S. commitment binding for at least three years.