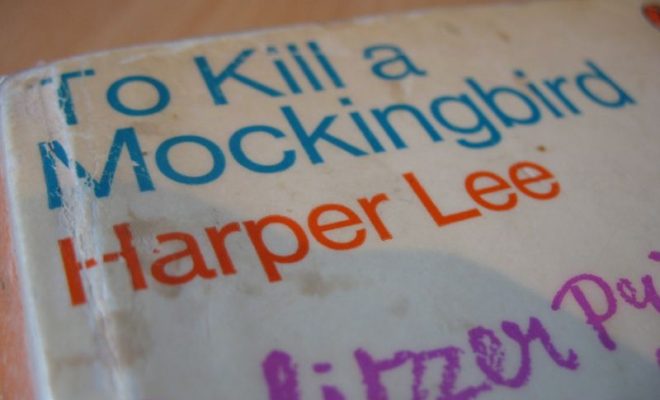 Image courtesy of Jose Sa; License: (CC BY 2.0)
Education
Virginia School District Bans Two American Classics over Racial Slurs
By
|
A Virginia school district has temporarily banned two classic novels, "To Kill A Mockingbird" and "The Adventures of Huckleberry Finn" after a parent raised concerns over the racial slurs presented in each book.
Accomack County Public Schools Superintendent Warren Holland confirmed that the two books had been banned to WAVY-TV as a result of a student's mother complaining at a school board meeting in November. The mother claimed that her son, who is biracial, was deeply troubled by the racial slurs he had to read in the books.
These books are not strangers to challenges and banning by school systems. According to the American Library Association, the two are frequently banned and challenged young adult reading. Racial slurs occur 219 times in Mark Twain's "The Adventures of Huckleberry Finn" and 48 times in Harper Lee's "To Kill A Mockingbird."
"So what are we teaching our children?" the parent asked  during the meeting. "We're validating that these words are acceptable, and they are not acceptable by any means."
Claire Fallon from the The Huffington Post expressed concerns over the ban, writing
Shielding citizens, from youth through adulthood, from the full extent of wrongs perpetrated by Americans and the U.S. government prevents the understanding that could allow for real problem-solving. For example, last year, a survey found that nearly half of Americans don't believe that the Civil War was primarily motivated by Southerners' desire to keep slavery, despite a historical consensus that it was. Most Americans don't support reparations ― or even apologizing for slavery ― and this ignorance about the severity and willfulness of the nation's past crimes is surely a factor.
Some on social media saw this as a slippery slope.
Banning classic lit. isn't the answer people. I have heard more offensive crap in rap music. https://t.co/3JQGP3w0F5

— BethM (@BethMcCall84) December 2, 2016
POLL: Should Accomack County Public Schools ban "To Kill A Mockingbird" & Huck Finn? The novels are currently suspended due to racial slurs.

— Katie Collett (@KatieCollettTV) December 1, 2016
Other parents from Accomack County voiced their concerns over the bans.
"Everybody's read it… it didn't change a difference in my views at all," one parent Catherine Glaser told WAVY-TV. "I'd like my son to read those books… my daughter's mixed, and I don't have a problem with it, I love those books."
Nothing is certain, however. The complaint was filed as "a request for reconsideration of learning resources." The request will go before a committee made up of different school members, such as a principal, librarian, teacher, and parent; and they will make a recommendation to Holland.