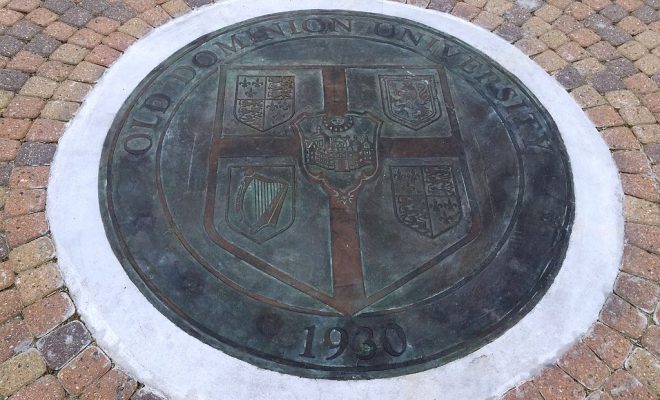 Image courtesy of [Cmett003 via WikiMedia]
Education
Old Dominion Student Who Reported Rape Was Interrogated for 8 Hours
By
|
Another college is in the news, accused of mishandling a rape case. A female student at Old Dominion University who reported that she was raped in her own dorm room says she was denied a medical exam until after campus police had interrogated her for eight hours. The assault took place in October 2014 at the Old Dominion University campus in Virginia. Late Wednesday, the woman's lawyer, Laura Dunn, filed a complaint against the university, accusing the school of mishandling the case and violating federal law.
The woman, who was not named in the complaint obtained by the Associated Press, wrote that she booked an appointment at a local medical center to get an exam after she was assaulted. But when she told campus police about what happened, officers wouldn't let her leave. They took her to their department where they denied her food, water, and bathroom breaks. They interrogated her for eight hours, asking questions like "do you like rough sex?" and saying, "I'm just trying to find the crime here," implying that it was her own fault that she was raped.
My alma mater is out here treating rape victims like criminals. And y'all wonder why people don't come forward. #ODU https://t.co/SJT4MsCZ33

— Kris (@thatkblife) October 14, 2016
The way the campus police treated the student caused her stress and anxiety disorders. "After the entire day of being victimized by your police department, I was left feeling paranoid and scared as if I was the criminal," she wrote in a personal statement attached to the complaint. The man, who was not a student at the university, was never charged with a crime.
Said it before and I'll say it again, college "police departments" should be banned. https://t.co/eWseSI028R

— Bryan Beal (@bryanrbeal) October 14, 2016
The complaint accuses the school of violating federal law by not informing the woman of the importance of preserving evidence by getting a forensic exam right away–which she wanted to do, but wasn't allowed–and not letting her know that she had the right to not report the incident to police until after being examined. She was also not informed that she could seek a protective order against the man, what her counseling options were, or the possibility to change her living situation. She was not even allowed to move out from the dorm where the assault took place until after getting a diagnosis from a psychologist. The school also failed to add the assault to the school's "crime log" until after a reporter asked about it.
"This validated to me that Old Dominion University never took my sexual assault seriously and does not care for me as one of their students," she wrote.