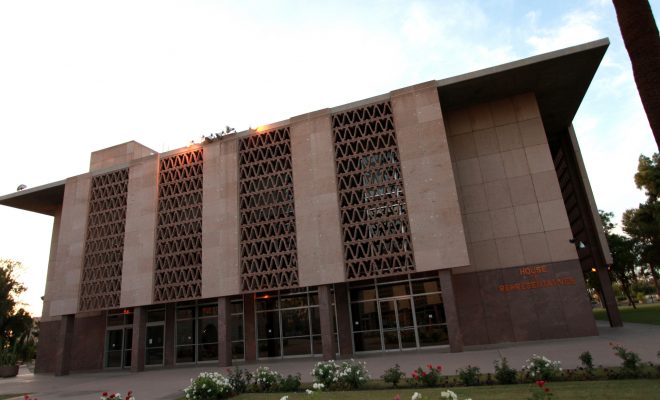 "Arizona State House building" Courtesy of Gage Skidmore; License: (CC BY-SA 2.0)
Education
Lawmaker Proposes Bill to Ban "Social Justice" in Arizona Schools
A state lawmaker in Arizona on Thursday proposed a bill that would prohibit colleges and universities from hosting classes, activities, or events that "promote division, resentment or social justice toward a race, gender, religion, political affiliation, social class or other class of people." HB2120, proposed by Representative Bob Thorpe, a Republican, would also grant the state's attorney general the power to withhold up to 10 percent of state aid to institutions that failed to comply with the regulations.
Thorpe said he is primarily concerned with schools "finding ways to divide people and put wedges between people," instead of simply teaching historical facts. While conversations about different modes of thought, and about America's stain of racial discrimination should be encouraged at institutions of learning, "let's just ensure they're accurately discussed," Thorpe said. "What I don't want is somebody to be treated negatively and poorly because, for example, they are a Green Party member or they're a Democrat or they're a Republican."
In 2010, the Arizona legislature passed a bill that would have banned the Mexican-American studies curriculum at Tucson public schools. But the bill was challenged in federal court, and in a 2015 ruling, judges said the bill was a form of discrimination, and could be unconstitutional. That case is currently awaiting trial. Thorpe's proposal would expand upon the 2010 bill, including in its ban certain activities and events, rather than just courses.
Arizona Rep. Bob Thorpe wants to ban all activities from college campuses in the state which "are designed… https://t.co/097tPVaAiB

— Ric Hudgens (@rdhudgens) January 13, 2017
As an example of the sort of programs or classes that he would like to do away with, Thorpe pointed to the University of Arizona's "privilege walk." The voluntary event is designed to "help participants to acknowledge their privileges, contextualize their own experiences, and learn about their peers."
Thorpe acknowledged that this is the first draft of his bill, and that it will be revised. He also said his opposition to certain topics being taught in Arizona schools is tied to taxpayer dollars. "I'm not saying in my bill these classes cannot occur," Thorpe said. "What I'm saying is taxpayers should not have to pay for them."
Journalist and civil rights activist Shaun King was not too pleased with Thorpe's bill. "All of this is completely and utterly disgusting," he wrote in an op-ed for the New York Daily News. "That an aloof lawmaker wants to actually oversee and monitor individual activities and events to prohibit students and staff from discussing economic and skin privilege in this country is not just petty, it's deeply problematic."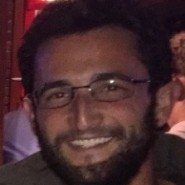 Alec Siegel is a staff writer at Law Street Media. When he's not working at Law Street he's either cooking a mediocre tofu dish or enjoying a run in the woods. His passions include: gooey chocolate chips, black coffee, mountains, the Animal Kingdom in general, and John Lennon. Baklava is his achilles heel. Contact Alec at ASiegel@LawStreetMedia.com.