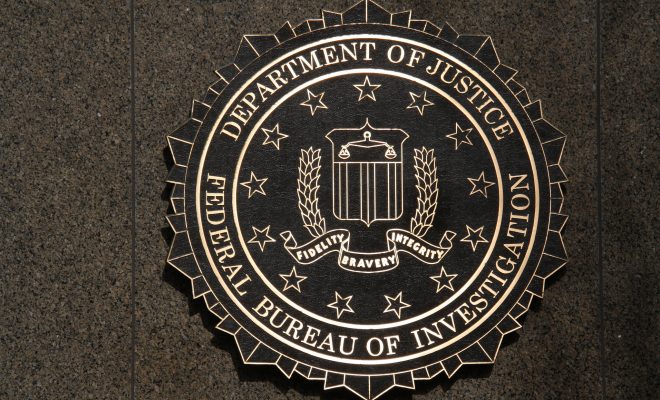 "FBI" courtesy of Andy L; license: (CC BY 2.0)
Education
Professor Accused of Being a Chinese Spy Sues FBI Agents
By
|
Chinese-American Physics professor Xi Xiaoxing has filed a lawsuit, claiming that the FBI agents who accused him of espionage in 2015 knew that the evidence against him was false. The suit is claiming malicious prosecution, due process violations, and unlawful searches and seizures. The FBI alleged that Xi, a professor at Temple University in Philadelphia, was sending advanced technology to China. Xi claims that in reality, he was transmitting a technical invention he had made himself, and sent it to China as part of regular academic collaboration.
"They are paid with taxpayer money to catch spies. And they catch people like me, who have done nothing wrong," Xi said to the New York Times. His lawyers say that the FBI was ordered to investigate Xi as a potential spy. Agents then stormed into his house and arrested him in May of 2015.
But there was allegedly no evidence of espionage. Instead, the agency charged him with handing over confidential blueprints for a piece of laboratory equipment called a "pocket heater" to Chinese researchers. But during the trial, several months after Xi was arrested and handcuffed in front of his family, leading scientists testified in court that it wasn't even a pocket heater.
He was wrongly charged with spying for China. Now this professor is accusing the FBI of falsifying evidence https://t.co/YZohzli0et

— Karin Fischer (@karinfischer) May 10, 2017
In fact, it was a device that Xi had designed. The mistake was embarrassing for U.S. law enforcement and raised confusion about why Xi was targeted–including potential racial profiling. According to Xi's lawyer, Peter Zeidenberg, it seemed like the FBI also never consulted any experts or scientists to see what the device really was.
"If he was Canadian-American or French-American, or he was from the U.K., would this have ever even got on the government's radar? I don't think so," Zeidenberg said at the time. Xi's lawsuit, which was filed on Wednesday, alleges that the FBI agent who arrested him, Andrew Haugen, knew the evidence was not what it was made out to be.
Prosecutors have never explained the 2015 decision to drop the case, and Xi never received an apology. And unfortunately he is not alone. There have been many cases in recent years of high-profile Americans with Chinese ancestry wrongly accused of espionage. But this is believed to be the first lawsuit by a Chinese-American scientist against the federal government since 2006.
Xi said he would also like an apology. After the arrest, he was suspended from work and lost the chance to become his department's interim chairman. He could no longer enter campus or talk to students. He said that he and his family live in fear of surveillance and being targeted again. Agents storming his house with guns and handcuffing him in front of his children was also a traumatizing experience. But, he said, "They will probably never apologize."