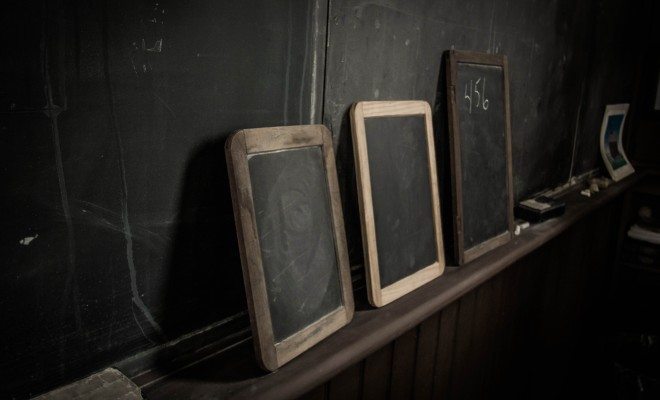 Image courtesy of [Linn Schoolhouse via Flickr]
Education
What Does Detroit's "Sickout" Mean for the Future?
By
|
This week, over sixty schools in Detroit were closed due to teacher absences as teachers went on strike against horrific conditions in the city's schools. Teachers are outraged by both the physical conditions of the schools (mold, rot, etc…) and by the enormous class sizes that the school district was forced to adopt after major budget cuts. The school district is hundreds of millions of dollars in debt, and the state legislature has seemingly preoccupied itself with the bottom line rather than the conditions within the school district. So, teachers called in sick this week to protest their working conditions, effectively shutting down the school system for days.
The Detroit Federation of Teachers, the city's primary teachers' union, has not called for an official strike. However, its former President Steve Conn, who was ousted from the presidency in 2014, does take credit for organizing the "sickout." This week's empty classrooms frustrated many parents and lawmakers but the sickout did strike a chord with city leadership. Mayor Mike Duggan conducted an inspection of several schools this week and has announced plans for further health and safety inspections across the school district.
Some view the sickouts as a step in the wrong direction, arguing that the teachers' actions will only further isolate decision-makers in the state legislature. Yet the sickout can also been hailed as a genius move to sidestep the bureaucracy and effectively protest non-violently. Organizing a strike through formal channels takes a great deal of time and formal procedures but the sickout was pulled together quickly and effectively because it required relatively little formal protest organization. By using their sick days, teachers were simultaneously protesting and using the personal time legally allotted to them, which may protect them from harsh retributions from anti-reform sympathizers. Every teacher is entitled to a set number of personal days and they can use them however they see fit.
Teacher strikes are devastating to any school district as they deny students crucial time in the classroom, but they are also a critical tool for reforming our nation's schools. Detroit has now captured national attention, placing significant pressure on state and city officials to act quickly. As the teachers return to their hazardous classrooms, the city leadership and the state legislature have the responsibility to make health and safety a priority for the school district. Meetings have already been arranged (although no date has been set) to discuss health and safety reform. The sickout only lasted a few short days, and time will tell if it achieved the desired results, but it did shine a spotlight on conditions that few outside of the Detroit school system were aware of before this week. The sickout is an unconventional tool but it may be exactly what many organizations are looking for: a peaceful way to protest that does not impose on the quality of life of the protesters. Taking a sick day is an inconvenience, but for many it is preferable to going on a formal strike and forgoing wages and health benefits. The average teacher only has a handful of sick days every year so spending even one is a sacrifice, but the publicity that Detroit teachers have garnered may inspire other suffering school districts to follow in their footsteps.