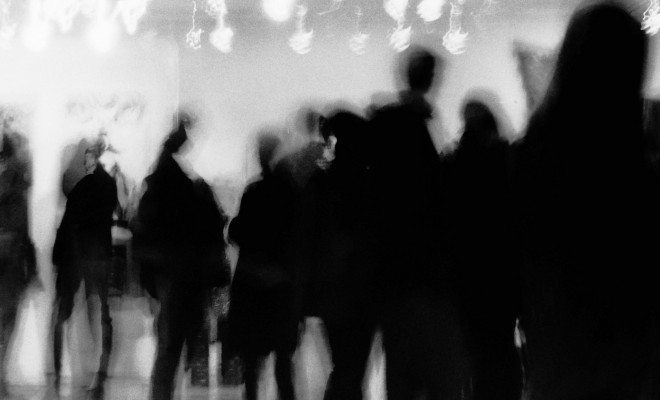 Image courtesy of [John Richardson via Flickr]
Education
Anti-Rape PSA Features Dark College Acceptance Letters
By
|
With movies like "The Hunting Ground" making waves, numerous studies conducted on incidences of sexual assault on college campuses, and dozens of schools under investigation by the federal government for possible Title IX violations, the conversations about rape on college campuses are at an all time high. Now, a new video protesting the way that some of our nation's institutions of higher learning deal with sexual assault on campuses is making its rounds, and it's possibly the most powerful statement I've seen yet:
The video takes a common life marker–getting accepted into college–and features videos of a bunch of different kids reading their college acceptance letters. But then, after each of the students find out they've been accepted, they go on to read promises from their prospective schools that are about more than just education. The teens read the following phrases in short succession: "Prepare for a challenging year ahead," "which includes losing your virginity to a rapist." "You'll be taken to the basement and violently raped."
The video directs viewers to the website dontacceptrape.com for more information, a joint effort between advertising agency Goodby Silverstein & Partners, LA-based production company PRETTYBIRD, and Ultraviolet, a group fighting against sexual assault and sexism. The group explains its inspirations for the campaign:
The campaign includes stories of sexual-violence survivors in the form of 'acceptance letters' detailing the truth of the event as if it were coming from the college itself. These videos tap into the trend of teens posting acceptance videos on social media. The goal of the campaign is to raise awareness of this issue and inspire students, parents and the public to demand their colleges and universities act to protect their students.
In addition to launching the videos, the campaign also published full page ads in a couple of print publications, including the Harvard Crimson and USA Today. That ad took a similar approach:
The Unacceptable Acceptance Letter campaign launched today with this story printed in @thecrimson. #dontacceptrapepic.twitter.com/F5D4iwPSik

— Laura Petruccelli (@LauraPastacheli) April 16, 2016
As college acceptance season continues, and students begin to narrow down where they will be spending the next 4-odd years, this haunting video is particularly timely.