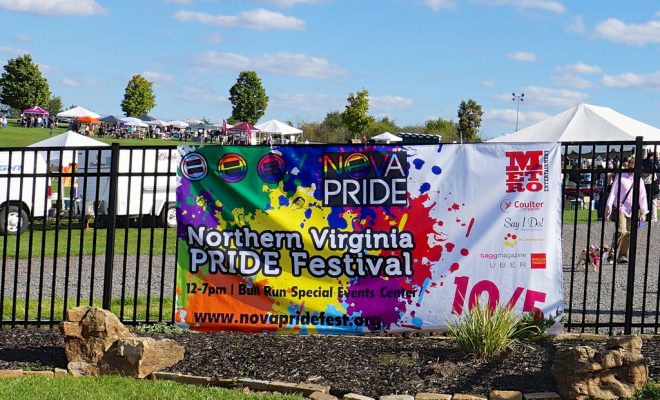 Image courtesy of [Ted Eytan via Flickr]
Society and Culture
Virginia Tourism Starts Marketing to LGBT Travelers
By
|
The commonwealth of Virginia recently unveiled a new tourism campaign, specifically aimed at attracting LGBT travelers. Given that some states (looking at you, North Carolina and Mississippi) have been the given travel advisories from other countries warning LGBT travelers, it makes sense that one state is trying to appeal to that niche of the tourism market.
Virginia is playing off its longstanding slogan–"Virginia is for Lovers"–with "Virginia is for all Lovers."
New "Virginia is for all Lovers" campaign promotes LGBT tourism https://t.co/hQZq3b0SAm pic.twitter.com/7zjbAIXcgf

— Arlington News (@ARLnowDOTcom) September 23, 2016
The new travel site reads:
We hope you'll use Virginia.org/lgbt to explore our LGBT-friendly lodging, dining, history, shopping, attractions, events and outdoor experiences statewide. Our website also includes meeting spaces, itineraries, and all the resources you need to plan your dream wedding or honeymoon.

Our listings have been self-designated by Virginia business owners and hosts as LGBT-friendly. New listings are being added every day, so please return often to find the most authentic, safe and welcoming Virginia experiences for your family and friends.
The tourism campaign will also include merchandise, and will consistently reevaluate and build on the listings of LGBT-friendly destinations and venues. The new tourism plan is the result of an LGBT tourism task force created by Virginia Governor Terry McAuliffe almost two years ago.
McAuliffe stated:
Virginia is proud to be an open and welcoming destination for every visitor attracted by our scenic mountains and beaches, as well as our world-renowned restaurants, wineries and breweries.

I am pleased the Virginia Tourism Corporation has created this landing page to connect travelers with inclusive, LGBT-friendly establishments across the Commonwealth. Virginia is truly for lovers, and we hope you have an unforgettable experience visiting the greatest state in the greatest nation on Earth!
According to the Richmond Times Dispatch, Virginia made $23 million in tourism in 2015, and 5 percent of the visitors identified as LGBT. With the new campaign, Virginia may soon see that number rise.