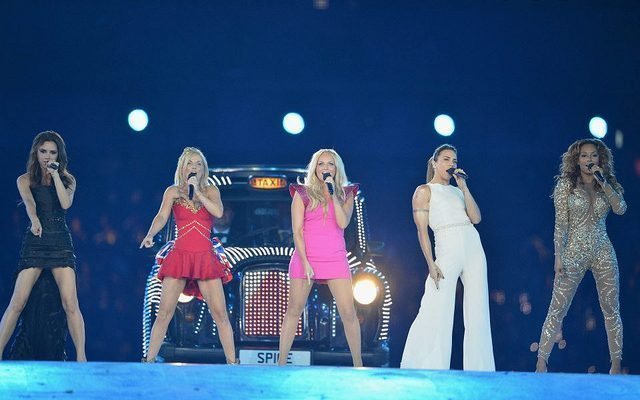 The Spice Girls! Courtesy of [Sarah & Austin Houghton-Bird via Flickr]
Society and Culture
Spice Girls' "Wannabe" Gets Viral Feminist Makeover
"So tell me what you want, what you really, really want. I wanna, (ha) I wanna, (ha) I wanna, (ha) I wanna, (ha)…..end violence against girls!" This may not be the way you remember Spice Girl's debut hit single "Wannabe," but thanks to a new viral campaign, it is now.
UN initiative The Global Goals released the video produced by Project Everyone on Tuesday as part of its #WhatIReallyWant campaign. Aside from ending violence against women, the video also contains signs explaining that women want equal pay for equal work, an end to child marriage, and quality education for all girls.
. @AsliJacqueline is a force of world changing girl power in our #WhatIReallyReallyWant video..

What do YOU want? pic.twitter.com/udvDUhkLYi

— The Global Goals (@TheGlobalGoals) July 6, 2016
According to the organization's Facebook page,
The Spice Girls always have represented girl power — and this time their song "Wannabe" is being used to promote the Sustainable Development Goals, especially No. 5 Gender Equality.
As part of the #WhatIReallyWantCampaign, The Global Goals initiative is asking women to share a photo of themselves holding up sign with what "YOU really, really want" for girls and women. A host of women and girls have already begun uploading their own handcrafted signs to social media, including Posh Spice herself, Victoria Beckham. 
#WhatIReallyReallyWant is no more girls dying of HIV @TheGlobalGoals X vb pic.twitter.com/mFza6cHyBx

— Victoria Beckham (@victoriabeckham) July 5, 2016
Get involved. xxx #WhatIReallyReallyWant pic.twitter.com/kLzQ1wXCc7

— amanda abbington (@CHIMPSINSOCKS) July 5, 2016
Join the movement & tell our world leaders it's #TimeforGirls. #whatireallyreallywant @TheGlobalGoals 💗🌍 pic.twitter.com/q9865lCMTF

— Tanya Burr (@TanyaBurr) July 5, 2016
Many older women don't get hired for interesting jobs because they're not…what? Interesting? #WhatIReallyReallyWant pic.twitter.com/LyNJHnOPrI

— Heather McDougal (@wundergrrl) July 6, 2016
Your gender should not be the reason you can't achieve goals or succeed @TheGlobalGoals #WhatIReallyReallyWant pic.twitter.com/vfPNGcgRiz

— Samantha Kingston (@K_Samantha1) July 5, 2016
This is #WhatIReallyReallyWant 💗🌏 #TimeforGirls pic.twitter.com/6MBVbjmAbT

— ell ♡ tan (@tanburrbear) July 5, 2016
Equal Opportunities for all #WhatIReallyReallyWant #TWUK pic.twitter.com/0jjAJoyMkA

— L a u r a (@LauraHJenkins) July 5, 2016
"Every boy and every girl, Spice up your life"#WhatIReallyReallyWant #TimeforGirls @TheGlobalGoals @victoriabeckham pic.twitter.com/yWfgA3ZZF6

— Omri (@Omri_Rawrlan) July 5, 2016
Melanie C, a.k.a. Sporty Spice, said she felt "flattered and [honored]" by the video, and Emma Bunton, a.k.a. Baby Spice, also tweeted out the video.
MJ Delaney, who directed the film said,
This is about modern day girl power. The Spice Girls were about a group of different women joining together and being stronger through that bond. These differences are what we want to celebrate in this film, while showing there are some universal things that all girls, everywhere, really, really want.
Watch Project Everyone Remake:
Original Spice Girls' "Wannabe" Music Video:
https://www.youtube.com/watch?v=gJLIiF15wjQ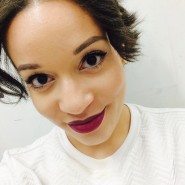 Alexis Evans is an Assistant Editor at Law Street and a Buckeye State native. She has a Bachelor's Degree in Journalism and a minor in Business from Ohio University. Contact Alexis at aevans@LawStreetMedia.com.