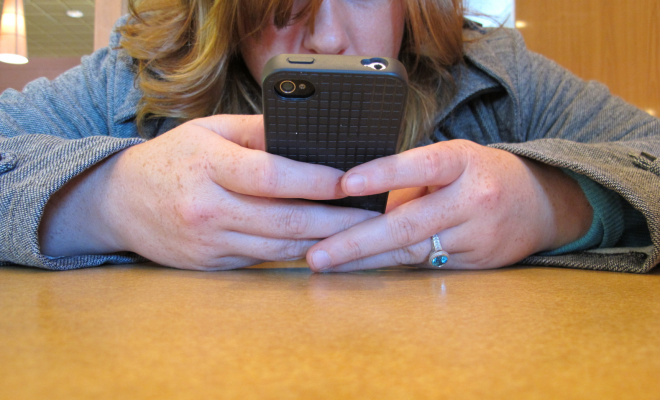 Image Courtesy of BuzzFarmers: License (CC BY 2.0)
Society and Culture
Washington Will Notify Victims When Domestic Abusers Try to Buy Guns
By
|
On July 23, Washington will become the first state in the country to establish a system that notifies domestic abuse victims when their abuser illegally attempts to buy a gun.
The law orders the Washington Association of Sheriffs and Police Chiefs (WASPC) to establish a grant program to "create and operate a statewide system to automatically notify a registered person when a respondent subject to a court order has been denied the purchase of a firearm based on ineligibility."
The grant program would also allow local agencies to "conduct criminal investigations of persons who illegally attempted to purchase or transfer a firearm within their jurisdictions."
The law's two-pronged approach is meant to close existing legal loopholes, which critics say allow potentially dangerous individuals to attempt to buy guns, lie on background checks, and get away with it.
"This will not just keep guns out of the hands of those who are not eligible to have them, but keep the public and our law enforcement officers safe," Washington Governor Jay Inslee said when he signed the bill in May.
Tamaso Johnson, the Public Policy Director for the Washington State Coalition Against Domestic Violence told Law Street Media that the group worked closely with legislators and other stakeholders on this bill.
"Giving survivors of domestic violence the option to be notified if an abuser attempts to illegally purchase a gun allows them to more accurately plan for their own safety and the safety of those closest to them," Johnson said.
How the system works
When an individual who is convicted of a misdemeanor for domestic violence or subject to a restraining order for domestic abuse fails the background check required to purchase a gun, the vendor will have five days to report the incident to the WASPC.
The WASPC will then report the incident to the Washington State Patrol, which will officially record it in a database, allowing for local authorities to investigate. Meanwhile, under the bill, the WASPC will also have to send out an alert to victims and loved ones associated with the individual.
The bill states that a person needs to easily be able "to register or update his or her registration information by calling a toll-free phone number or by accessing a public website." People who choose to be alerted can elect to receive a notification by email or by phone.
A landmark bill
This bill received a lot of support from both Democrats and Republicans as it seeks to address a wide-spread issue in Washington. According to a local investigation by KING5TV Seattle, 3,000 "lie and try" attempts occurred in 2016 and were never investigated.
"If you're a criminal and you walk into a firearms store, you knowingly violate the law by illegally trying to purchase a firearm, you should be arrested, you should be prosecuted and in an appropriate case you should spend some time in prison," said Democrat Drew Hansen, the primary sponsor of the bill.
The National Rifle Association isn't necessarily opposed to the effort, although it remains wary of the potential for erroneous entries into the database, as can occur when identities are mistaken and a background check is run.
Though it is limited to the state, this bill also represents a big step toward addressing the huge problem of domestic violence in the United States. A study conducted by the Center for American Progress concluded that between 2001 and 2012, 6,410 women were "murdered in the U.S. by an intimate partner using a gun—more than the total number of U.S. troops killed in action during the entirety of the Iraq and Afghanistan wars combined."
Paula Harwood testified in support of the bill before it was passed. She shared the fear she felt when she learned that her abusive ex-husband had attempted to buy a gun, despite the fact that she had obtained a protection order against him. She said she only found out about the incident through a reporter who had been investigating the background check law.
Harwood said that Washington's new notification system will be "a matter of life and death" for women across the state.