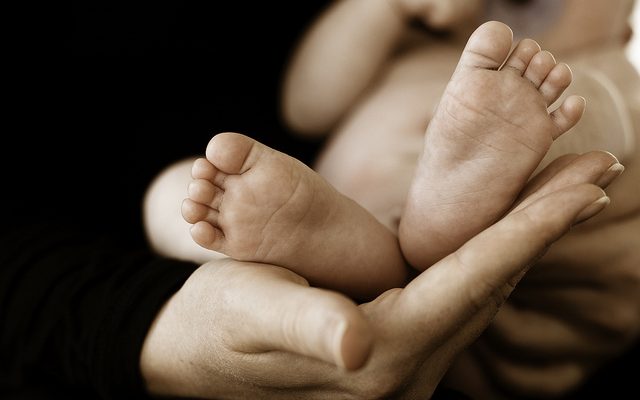 "Image" Courtesy of Cinthia Costa License: (CC BY 2.0)
Society and Culture
Parents of Intersex Child Win $440,000 Lawsuit Over Surgery
The parents of an intersex child reached a $440,000 settlement in their four-year lawsuit against the hospital that performed genital surgery on their son prior to his adoption, according to court records released Wednesday. The lawsuit is likely the first of its kind for intersex people.
Pam and Mark Crawford's son, identified in the lawsuit as "M.C." because he is a minor, was born intersex with both male and female genitalia. The South Carolina Department of Social Services took M.C. into custody after his biological father abandoned the family and the state determined his biological mother to be an unfit parent. The Greenville Hospital System referred M.C. to surgeons at the Medical University of South Carolina (MUSC) who performed genital surgery on him in 2005 and 2006 to remove his male genitalia and further construct female genitalia.
The Crawfords first saw M.C. on an adoption website on which he was listed as a girl. They later learned that M.C. had been born intersex and had been assigned female through genital surgery. The Crawfords adopted M.C. when he was 20 months old. As he grew up, M.C. rejected "girlier" clothing, opted for a more "boyish" appearance, and eventually expressed that he wanted to be a boy, according to Buzzfeed.
M.C.'s family and community accepted him as he transitioned, but his parents told Buzzfeed that the social workers and the hospital's decision to perform genital surgery on their intersex child should have never been allowed in the first place. In 2013, the Crawfords sued the South Carolina social services department, MUSC, and the hospital system, claiming the hospital had committed medical malpractice.
The Crawfords claimed that "M.C. has incurred medical bills, pain and suffering, damages, and permanent impairment" as a result of the surgery, according to court records. The hospital system settled for $20,000 last year, according to Buzzfeed. MUSC, which settled for $440,000, will pay $270,000 to a structured settlement company to purchase an annuity policy that will pay $440,000 to M.C. over the next 16 years.
While gender is increasingly being accepted as a spectrum, many people still maintain that sex is a binary system. However, intersex activists hope to demonstrate that sex, too, is more than either "male or female," and that intersex children can be perfectly healthy without needing sex "normalization" cosmetic surgeries that they have not consented to. Additionally, intersex people's characteristics are not limited to external sexual organs that fall somewhere in the middle of the sexual spectrum, but may also have internal sexual organs and secondary sexual characteristics that appear later in life.
An intersex kid's non-consensual surgery malpractice case settled for $440,000. Time for real regulation: https://t.co/D7yl2IkEhK #DoNoHarm pic.twitter.com/j9EfNQ1f1b

— Kyle Knight (@knightktm) August 2, 2017
Intersex surgeries. Catastrophic results. Unproven benefits. Lifetime consequences. Don't cut before a child can decide. #DoNoHarm

— Hayley Gorenberg (@184Justice) July 25, 2017
3 US surgeons general say childhood genital surgery "can cause severe and irreversible physical harm and emotional distress." #DoNoHarm

— Hayley Gorenberg (@184Justice) July 25, 2017
Human Rights Watch, in collaboration with interACT, spoke with intersex people, their parents, surgeons, and other professionals for a report released last week. The report condemned the practice of non-consensual cosmetic genital surgeries on intersex children. In a June report, three former surgeons general said that such surgeries "can cause severe and irreversible physical harm and emotional distress."
"Cosmetic genitoplasty should be deferred until children are old enough to voice their own view about whether to undergo the surgery," the surgeons' general report said. "Those whose oath or conscience says 'do no harm' should heed the simple fact that, to date, research does not support the practice of cosmetic infant genitoplasty."
As acceptance expands, hopefully the stigmatization of intersex people and efforts to force them into a binary system will fade as well.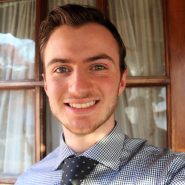 Marcus is an editorial intern at Law Street. He is a rising senior at Towson University where he is double majoring in mass communication (with a concentration in journalism and new media) and political science. When he isn't in the newsroom, you can probably find him reading on the train, practicing his Portuguese, or eating too much pasta. Contact Marcus at Staff@LawStreetMedia.com.