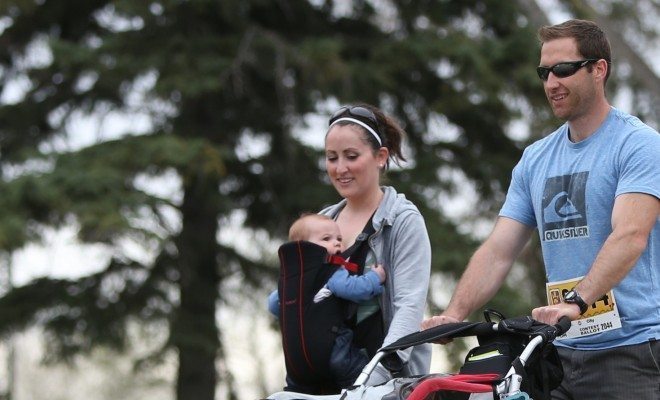 Image courtesy of [Sangudo via Flickr]
Society and Culture
Paid Parental Leave: Are There Alternatives for U.S. Parents?
By
|
Spring is in the air. While the daffodils and tulips are emerging, for some, so are the baby bumps. New parents have many responsibilities and choices to make once their little bundles of joy are out in the world. Working mothers in the United States must make one especially weighty decision: to go on maternity leave, or to go straight back to work? The choice is not as cut-and-dry as some may think—both financial and emotional factors must be considered. A family must also consider whether or not they will pay for the services of a babysitter or nanny, care for the child themselves, or enlist family and friends to help care for the child. But are policies in the U.S. to this effect changing?
In America, the concept of maternity leave is quite common, but what about paternity leave? New mothers are afforded "bonding" time, but what about fathers? As it turns out, new parent–both moms and dads–are allowed up to 12 weeks of unpaid family leave after the birth or adoption of a child, according to The Family and Medical Leave Act.
There are many caveats to this act, however, and not all employees may be qualified to receive its benefits. Even if an employee qualifies, he or she may not choose to take off from work if it could cause a financial hardship, given that the leave is unpaid. There may be a solution here–perhaps the United States should adopt the policies of other countries that allow parents to go on paid parental leave. Norway allows parents to take a leave of 36 weeks and receive 100 percent of their wages; Australia allows each parent 12 months of leave, of which 18 weeks are paid.
While the U.S. may need to update its parental leave policies, one major American city has recently revised its childcare options. In New York City, Mayor Bill de Blasio has announced the city's implementation plan for free, full-day, universal pre-kindergarten.
Many New Yorkers have speculated as to the need of such a program, but it seems the numbers speak for themselves. In the first three weeks of enrollment, 51,000 New York City families signed up for the mayor's pre-K program. More families will undoubtedly sign up before the enrollment deadline for the program on April 24, 2015.
The funds needed for the program were raised by tax increases. But what if the funds had been put toward implementing paid parental leave instead of universal pre-K? Going forward, what if people were given a choice between paid parental leave OR universal pre-K? Allowing New Yorkers to reject or accept alternate parental systems may be an innovative way to test out options that could be afforded to the rest of the country.