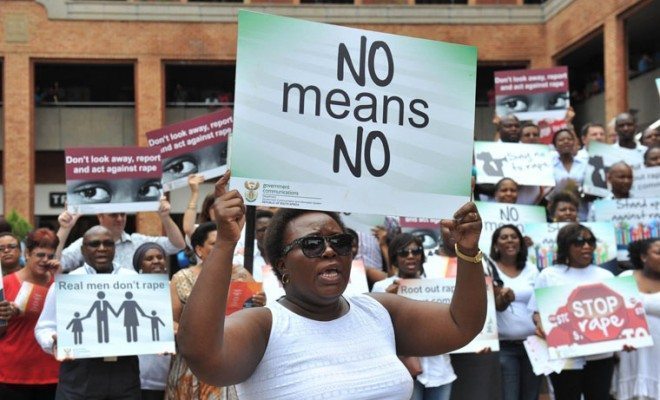 Image Courtesy of [GovernmentZA via Flickr]
Society and Culture
Oklahoma Court: It Isn't Rape if She is Too Intoxicated
Oklahoma has done it again, ladies.
Oklahoma law does not criminalize someone who forces an intoxicated or unconscious person to engage in oral sex.
A Tulsa County judge dismissed a case in November involving two high school students after a 17-year-old boy reportedly offered a ride home to a 16-year-old girl. She had been heavily drinking and court documents show that her BAC was at 0.34, which would constitute alcohol poisoning. She was taken back to her grandmother's house where she was completely unconscious and taken to the hospital. She later woke up to sexual assault testing and the boy's DNA was found on her body.
He was initially charged with forcible sodomy and first-degree rape.
The boy claimed their encounter was consensual, but the girl claimed that she had no memory of it happening.
According to the court, "Forcible sodomy cannot occur where a victim is so intoxicated as to be completely unconscious at the time of the sexual act of oral copulation."
The case was appealed, but the appeals court affirmed that the state could not prosecute the boy for his actions.
"The plain meaning of forcible oral sodomy, of using force, includes taking advantage of a victim who was too intoxicated to consent," Benjamin Fu, the Tulsa County district attorney leading the case, told The Guardian. "I don't believe that anybody, until that day, believed that the state of the law was that this kind of conduct was ambiguous, much less legal. And I don't think the law was a loophole until the court decided it was."
The defense attorney, Shannon McMurray, argued in the Oklahoma Watch that the court was right because intoxication cannot be substituted for force.
"There was absolutely no evidence of force or him doing anything to make this girl give him oral sex other than she was too intoxicated to consent" McMurray said.
This ruling has acted as a catalyst for the public to urge change to the law. Lawmakers as well are pushing to close this gap and make sure that this cannot be used in the future to dismiss a case.
One Oklahoma State Representative, Scott Biggs, R-Chickasha, said that he plans to amend the bill in order to include unconscious victims under the forcible sodomy law.
Oklahoma: it isnt rape if you're drunk. So I can get drunk and rob people and it'll be okay then? maybe steal a car?https://t.co/yM2YK4cW8z

— Lynsie Lee (@LynsieLee) April 28, 2016
WTF IS WRONG WITH OKLAHOMA???? OK court: oral sex is not rape if victim is unconscious from drinking https://t.co/AKf2vyKP7q#YesAllWomen

— Jeska Dzwigalski (@JeskaD) May 1, 2016
While the verdict shocked many, it wasn't surprising to all.
"It's not surprising, although unfortunate, that this is how it came down," Rebecca O'Connor, the vice president for public policy of the Rape, Abuse and Incest National Network told The New York Times. "It's also not unique to Oklahoma. This sort of gray area of law can lead to unfortunate consequences."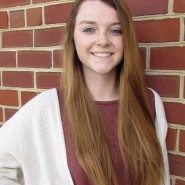 Julia Bryant is an Editorial Senior Fellow at Law Street from Howard County, Maryland. She is a junior at the University of Maryland, College Park, pursuing a Bachelor's degree in Journalism and Economics. You can contact Julia at JBryant@LawStreetMedia.com.