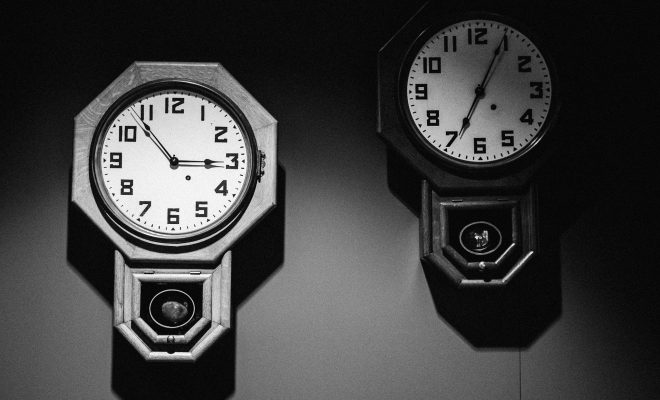 Image courtesy of Andrew Seaman; License: (CC BY-ND 2.0)
Society and Culture
New Overtime Rules Will Go into Effect in December
By
|
On December 1, the new federal regulations on overtime pay will go into effect. It's unclear how many American workers will be affected by the changes, but it's estimated to be over four million. The Fair Labor Standards Act and will make time-and-a-half overtime pay mandatory for any workers making less than $47,476 a year.
Under the current regulations, employers don't have to pay overtime wages, even if they work over 40 hours, to their employees who make as little as $23,660 if they designate them as "exempt." Under the new regulations, that will no longer fly, and someone would have to make over the $47,476 threshold to become exempt. The salary threshold for who can be designated as exempt will also rise over time, to keep with inflation and rising costs of living. In 2020, it's scheduled to be raised to $51,000.
This could mean a few different things for employers come early December–some companies may raise some employees' wages over $47,476 to avoid paying overtime, others may stop approving overtime wages altogether, and some may hire more part time workers. And it could require new ways of monitoring time, keeping records, and training, for companies and employees alike. But it's important to note that for some employees, who work well over 40 hours a week but don't get compensated for that time, this could be a huge improvement to their standards of living.
Some states are rebelling against the new regulations. Over 20 states have joined together in filing a complaint in federal court. Attorney General Scott Pruitt of Oklahoma stated:
Working families across the state could face increased hardships resulting from this new rule, such as hours being reduced, salaries being slashed, and overtime hours going unrecognized. This is yet another example of the Administration's ongoing efforts to reach beyond its Constitutional authority, ultimately costing Oklahomans their jobs and the State millions of dollars.
But, regardless of the filing, the new rule will still be going into effect in roughly two weeks, so expect to see changes to overtime rules.