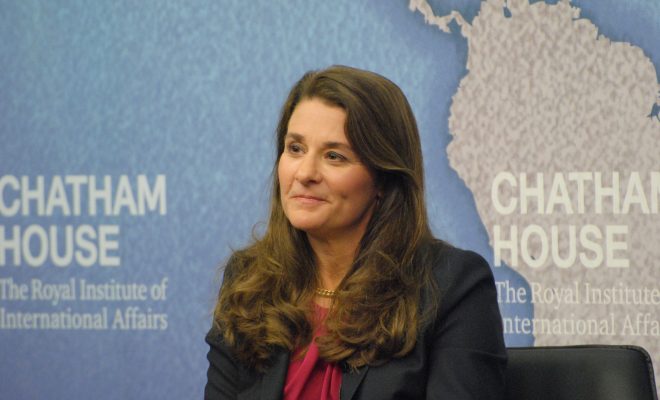 Image courtesy of Chatham House; License: (CC BY 2.0)
Society and Culture
Melinda Gates Wants to Help More Women Access Contraception
By
|
Melinda Gates is dedicating herself to ensuring that women, globally, have access to contraception and reproductive health care. In a recent op-ed penned for National Geographic, the famed philanthropist pledged that the Bill and Melinda Gates Foundation would help 120 million more women gain access to birth control by 2020.
Gates described her motivations for taking on this task, saying:
In the decade and a half since Bill and I started our foundation, I've heard from women all over the world about how important contraceptives are to their ability to take charge of their futures. When women are able to plan their pregnancies around their goals for themselves and their families, they are also better able to finish their education, earn an income, and fully participate in their communities.
While this initiative has been underway for a few years, Gates' letter shows a renewed commitment to the project, called Family Planning 2020. And Gates' announcement seems timely, given that some of the early moves made by the Trump Administration have led to worries that access to contraception is going to become more difficult and costly, both in the U.S. and globally. In addition to threats to repeal, and "replace" Obamacare, which has made birth control more accessible to many American women, the reinstatement of the "global gag rule" may make it more difficult for international NGOs that deal with women's healthcare to get funding.
Gates also included her personal story in the letter, saying:
Like most women I know, I have used contraceptives for many years. I knew I wanted to work both before and after becoming a mom, so I delayed getting pregnant until Bill and I were sure we were ready to start our family. Twenty years later, we have three children, born almost exactly three years apart. None of that happened by accident.
The Bill and Melinda Gates Foundation has three more years to reach its goal. And given current events, Gates' renewed vigor could not be more timely.