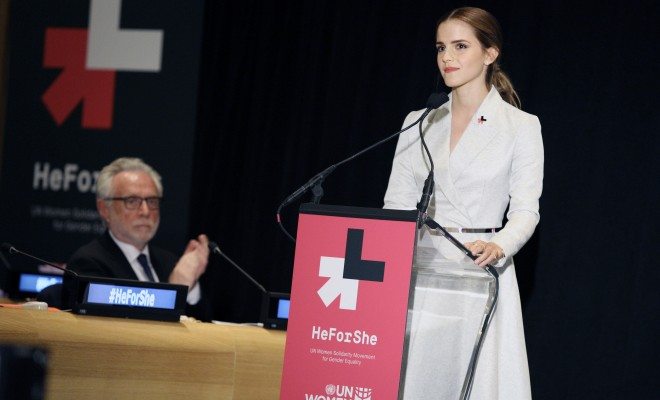 Image courtesy of [UN Women/Simon Luethi via Flickr]
Society and Culture
Why We Should All Join Emma Watson's Feminist Book Club
By
|
Emma Watson continues to fight the good fight of gender equality, and is channeling everyone's favorite bookworm Hermione Granger, with an online feminist book club.
It's official – 'Our Shared Shelf' is up and running. First book – My life on the road. https://t.co/nVWNPy21za

— Emma Watson (@EmWatson) January 7, 2016
So grab a glass of wine and sign up for Goodreads, because this is going to be excellent. Almost as excellent as this moment:
…almost.
Aside from her acting career, Watson serves as a UN Women Goodwill Ambassador, famously making a speech introducing the HeForShe campaign in 2014. She called all women and men to the fight for gender equality. A feminist book club is a most appropriate way to continue the message that feminism is, in fact, for everyone. Not only is it online, free, and readily accessible for anyone with an Internet connection, but the club promises to be ready with open arms for any and all discussions and debates.
Watson says she was inspired to begin the club through her work with UN Women:
As part of my work with UN Women, I have started reading as many books and essays about equality as I can get my hands on. There is so much amazing stuff out there! Funny, inspiring, sad, thought-provoking, empowering! I've been discovering so much that, at times, I've felt like my head was about to explode… I decided to start a Feminist book club, as I want to share what I'm learning and hear your thoughts too.
She also promises to try and get featured authors and experts in various fields to join the discussion. The best part? Over 80,000 people have already joined. Who knew that all we needed to get every feminist in one place was a book club?
Clearly, 80,000 doesn't encompass the totality of the feminist movement, but Watson only started floating the idea last week, so there's plenty of time for the numbers to grow.
Hi Team, ❤️ I want to start a feminist book club but so far have only brainstormed 'Feminist Book Club' and 'Emma Watson Book Club'.

— Emma Watson (@EmWatson) January 6, 2016
And the first book on the list? Gloria Steinem's "My Life on the Road." Which, I can attest, is a brilliant manifesto of the feminist icon's life.
Naturally, this being the age of the Internet and thus of Internet trolls, an online discussion forum with a lead topic of feminism will be susceptible to mean-spirited comments and remarks of those who just don't understand what feminism is. Luckily, those tens of thousands of feminists already signed up will be ready with witty comebacks–or at least a few good reaction gifs: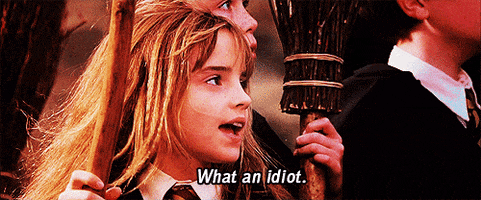 So go forth and read, you wonderful feminists!