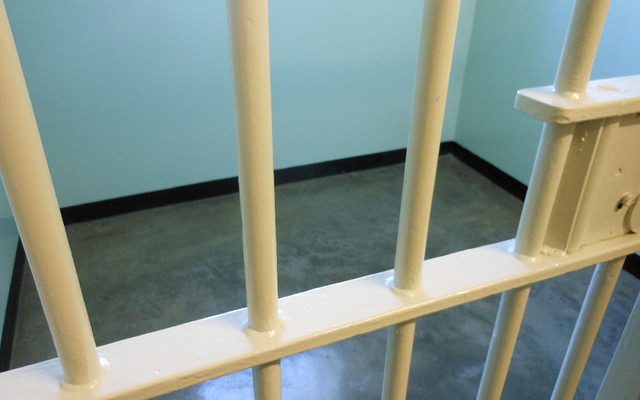 "Prison Bars Jail Cell" Courtesy of Jobs For Felons Hub : License (CC BY 2.0)
Society and Culture
Jailed Tennessee Woman Claims She Was Denied an Abortion, Sues Sheriff
By
|
A 29-year-old woman is suing a Tennessee sheriff for $1.5 million, claiming he violated her Constitutional rights when he denied her access to an abortion while she was in jail.
The Tennessean reports that Kei'Choura Cathey was arrested in July 2015 on robbery and murder conspiracy charges in Maury County. She found out that she was pregnant roughly two weeks later. Cathey alerted Maury County Sheriff Bucky Rowland via her lawyer that she wanted to have an abortion, but claims that Rowland told her that his department would not pay to transport her to the clinic unless the abortion was medically necessary or the pregnancy was the result of rape or incest.
Cathey wasn't able to post bail until January 2016, and by then it was too late to have the procedure. The child was born in April.
Sheriff Rowland disputes her account. "The lawsuit is not correct," Rowland told the Daily Herald on Tuesday. "We did offer her transportation to and from, if she elected to go through with the procedure. We were not going to take her and pay for the procedure. We felt like it was an elective procedure. We did not feel like the taxpayers should pay for it."
"Her health and her life [were] not in jeopardy," Rowland said. "No other circumstances came into play, except she wanted to have an abortion. If she wanted to pay for that, that was up to her."
The lawsuit was filed December 29 in federal court in Nashville. Cathey alleges in the complaint that Rowland violated her Eighth Amendment rights by inflicting cruel and unusual punishment, as well as her 14th Amendment rights.
In 2007, the Supreme Court ruled in Doe v. Arpaio that an Arizona woman had a Constitutional right to get an abortion off jail grounds.
Imprisoned women have a legal right to obtain an abortion if they want one; however, women receiving non-life threatening abortions are often left financially responsible for the appointment and transportation, regardless of whether or not they are able to pay. Jail and prison policies regarding pregnancy-related health care and abortions vary from state to state.
While the ACLU has often represented women in cases where they believe their right to an abortion was infringed upon, the non-profit is not involved in Cathey's pending case against Maury County.
Cathey is asking for $150,000 in actual damages and $1.35 million in punitive damages.