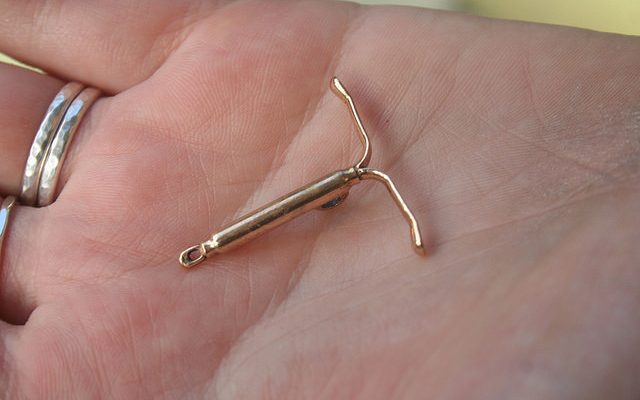 IUD Courtesy of Sarah Mirk : License (CC BY 2.0)
Society and Culture
Why I Frantically Started Researching IUDs the Day After the Election
By
|
The day after the election was rough to say the least. Not only had I overconfidently assumed that I'd be spending the day celebrating a woman finally breaking through the top political glass ceiling, but I hadn't even allowed myself–up until that point–to imagine a reality where Donald Trump actually wins the 2016 presidential election.
Sleep deprived and legitimately scared for my life, I then began to mentally run through all the things that could now happen under a Trump presidency. For starters:
"The Great Wall of Mexico" could become a reality.
Marriage equality quite possibly could be overturned.
Abortion could become illegal.
Congress would likely work quickly to repeal Obamacare.
But wait, if Trump trashes the Affordable Care Act, that would mean no more free birth control!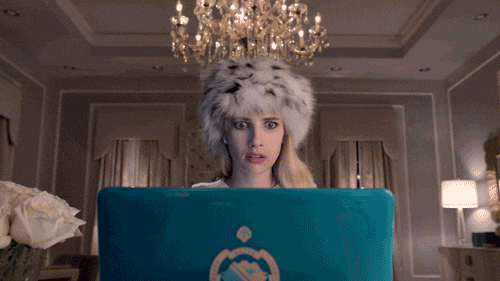 I frantically began researching a form of contraception that would outlast a four-year Trump term and stumbled upon intrauterine devices. Commonly referred to as IUDs, these tiny T-shaped devices are inserted into a woman's uterus as a long-acting reversible form of birth control.
Unlike the pill, versions such as Mirena can last up to five to seven years (which would be long enough to outlast Trump), and if you get one in the next 70 days, it's probably free under Obamacare. According to Planned Parenthood, IUDs can cost as much as $1,000.
Apparently I wasn't the only one ready to immediately schedule an appointment with my gynecologist. Women all across the country flocked to Twitter to urge women to get an affordable IUD while they still can.
Getting an IUD before January 1st that's for damn sure

— Paige Daniel (@paigedaniel_) November 9, 2016
I have truly never been more shocked in my life. Hug your friends a little tighter, promise to protect each other, & everyone go get an IUD

— Rachel Varina (@rachelvarina) November 9, 2016
The only thing I was motivated to do today was set up an IUD consultation with my gyno.

— Cate Weinberg (@CateWeinberg) November 9, 2016
IF YOU CAN GET PREGNANT: TRY TO GET AN IUD IN THE NEXT 70 DAYS WHILE YOU ARE STILL COVERED.

— nurse lyons (@seelions) November 9, 2016
Get your IUD. If you have light periods, opt for a Paragard, which can last 10-12 years. Get your birth control that will outlast Trump.

— grimalkin (@grimalkinrn) November 9, 2016
IUDs aren't for everyone, but this set-it-and-forget-it method can be 99.8 percent effective at preventing pregnancy. Anyone considering an IUD should definitely do thorough research and consult a medical professional before getting one. Here's a comprehensive guide to five different kinds of IUDs to choose from.