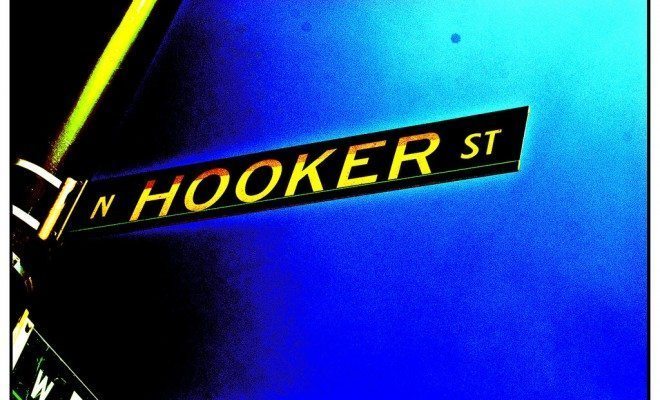 Image courtesy of [Seth Anderson via Flickr]
Society and Culture
France Considers Law Banning "Looking Like a Prostitute"
By
|
Ladies, imagine you are all dressed up and ready to hit the town. You've got on your short skirt, your stilettos, and your low cut top. You're looking good. Now, you can't just sit around when you look this nice, so you have to decide: where are you going to go? Do you know yet? Good! (I really, really hope that nobody said France.)
If your night on the town does consist of a visit to France, it is advisable to bring bail money. Because France is set to pass a law that would make "looking like a prostitute" illegal. So no more standing on corners in your high heels and sexy dress–no matter how innocent your plans are. The French cops don't want to have stop, examine your motives, and decide if there is a problem. Just arresting you is a whole lot easier.
If this anti-vice law is passed, it will be illegal to appear to be offering sex for sale. Because in France, while it is legal to pay for sex, it is illegal to be paid for sex. Moreover, it may soon be illegal to look like you're the type of person that would accept pay for sex.
The purpose of the law is to clean up red light districts where hookers line the streets. Having a law like this, however, obviously does not mean that prostitution will disappear in France, so if your vacation plans include visiting one, do not despair. (But also, probably reevaluate your plans, for obvious reasons). While it won't disappear, it could, however, drastically change the hooker look. It is assumed that when the law is implemented, prostitutes will start to wear jeans and sneakers. So instead of wearing "hooker heels," ladies will now go out on the town in their "hooker sneakers" and, as far as my feet are concerned, that's a great deal!
The concern I would have is that if casual dress is the new prostitute attire, but it is illegal to look like a prostitute, then wouldn't casual dress become illegal? And if casual dress became illegal, then prostitutes would have to find some other mode of dress. Perhaps business, which is fitting since it is the oldest profession, but then eventually business wear would cause you to look like a prostitute, and that would be banned. And so on and so on until your only choice is to go naked. And if running around naked doesn't scream sex appeal, I don't know what does.  But maybe I'm overthinking things.
To sum it up, in the words of Justin Bieber, "Stay sexy, girl." Unless you are in France. In which case, stop looking sexy immediately.
—
Ashley Shaw (@Smoldering_Ashs) is an Alabama native and current New Jersey resident. A graduate of both Kennesaw State University and Thomas Goode Jones School of Law, she spends her free time reading, writing, boxing, horseback riding, playing trivia, flying helicopters, playing sports, and a whole lot else. So maybe she has too much spare time. Contact Ashley at staff@LawStreetMedia.com.
Featured iImage courtesy of [Seth Anderson via Flickr]