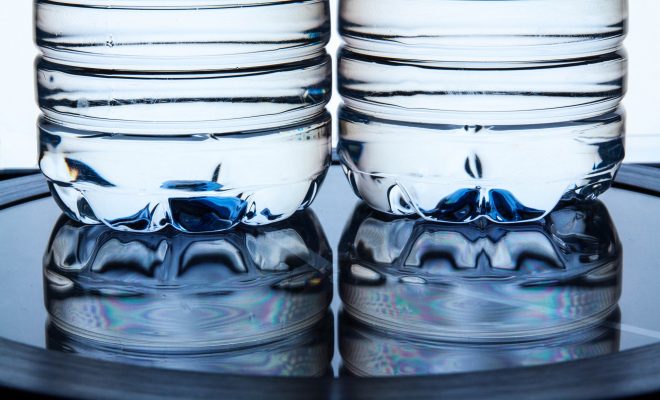 Image courtesy of Franck Michel; license: (CC BY 2.0)
Society and Culture
Flint to Replace 18,000 Water Lines, Michigan Agrees to Pay $97 Million
By
|
The city of Flint will finally replace aging water lines for 18,000 homes, after the state of Michigan agreed to pay the cost of the project as part of a legal settlement. A federal judge approved the deal on Tuesday and said that the job will have to be completed by 2020. Around 700 homes have already had their pipes replaced.
The costs will be covered by a combination of state and federal funds. Michigan will pay $87 million, and put $10 million aside for unforeseen costs. Part of the project will also be funded by the $100 million that Flint was granted by Congress at the end of last year, but some of that money will also be used to update Flint's water treatment plant.
Residents and activists that brought the lawsuit are relieved to finally see some action. "The greatest lesson I've learned from Flint's water crisis is that change only happens when you get up and make your voice heard," said Melissa Mays, one of the plaintiffs and one of the first people who alerted officials after realizing that something was wrong with the city's water.
Progress!!! The fight isn't over yet but this a HUGE win for us #FlintWaterCrisis https://t.co/8PNHMPluDX

— Little Miss Flint (@LittleMissFlint) March 27, 2017
In 2014 it was discovered that tap water in Flint was contaminated, after the city stopped extracting its water from Lake Huron and, in an effort to save money, started taking it from the Flint River. It turned out that the water was so corrosive that it quickly eroded the city's water pipes, collecting iron, lead, and other metals on its way to residents' homes. Lead is dangerous and can cause long-term physical and mental damage. A dozen people have died from Legionnaires' disease in the city.
In December 2016, Michigan's attorney general announced felony charges against two former Flint emergency managers and two other former city officials, saying, "All too prevalent in this Flint Water Investigation was a priority on balance sheets and finances rather than health and safety of the citizens of Flint." The politicians' decision to switch water sources to save $5 million resulted in a loss of over $1.5 billion, according to estimates.
A) it only took 3 years to get the ruling
B) 2020?!?!?! Wtf https://t.co/pPqSHOuhX7

— Tatiana Torres (@princessdeleon) March 27, 2017
As part of the agreement the state must also keep providing residents with free bottled water and conduct inspections to ensure that residents have proper filters installed on their taps–and provide such filters for free. Other aspects of the settlement include new water monitoring requirements and that the state maintains current Medicaid funding levels.