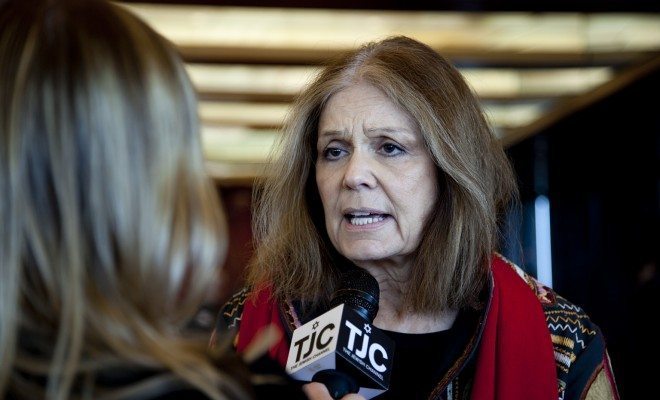 Image courtesy of [Jewish Women's Archive via Flickr]
Society and Culture
Feminist Icon Gloria Steinem Tells Young Women: "Do Not Listen To Me"
By
|
Gloria Steinem is in her eighties and is still a trailblazer for feminism.  Many know her from her work for gender equality in the 1960s and 70s, when she wrote radical articles about women's reproductive rights, led protests, and was pegged as a leader of the feminist movement. She only recently shared the story of her amazing life in her new memoir "My Life on the Road," which she discussed with "PBS NewsHour" this week. In the interview, she also said that young women shouldn't listen to her.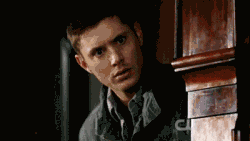 "Here's my advice. Do not listen to me," she said to the interviewer. "Really… I want to support their listening to themselves."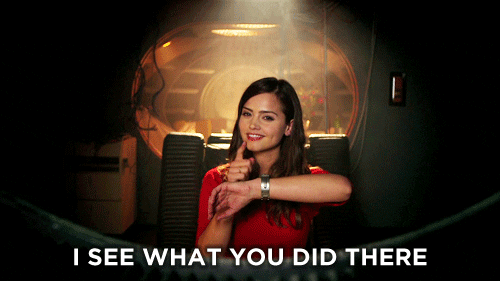 That is actually really great advice, and supports the idea that, as women, we should all be encouraging each other in our life choices. Young women can look to icons like Steinem for inspiration, but we do not, and should not, base our lives on hers. We each have different passions and goals.
Steinem went on to explain: "They know their own life and situations. I'm here to support that and say…Okay, you're not more important than somebody else, but you're not less important either."
And that's the very basis of feminism: everyone is equal. So why, over 40 years after Gloria Steinem got her start as a journalist, are we still fighting the same battle?
Steinem was thought of as "radical" in the 60s for her views on contraception and reproductive rights, on women having to choose between a family and a career, and on the widely-accepted and normalized misogyny of American society (she was, after all, the woman who went undercover as a Playboy Bunny). Now it is almost 2016, and we are still in the midst of the same battles. Reproductive rights are a hot-button item on the campaign trails of political candidates, women who want children aren't given the necessary leave to maintain a healthy family in addition to a career, and that misogyny still runs deep–evidenced by the fact that men like Donald Trump have large followings of people who actually respect their oppressive viewpoints.
Why is it, that over 40  years after Gloria Steinem began spearheading the fight for women's rights, those rights are denied again and again, often at the hand of conservative America? To quote another well-known feminist, Senator Elizabeth Warren: "Do you have any idea what year it is? Did you fall down, hit your head, and think you woke up in the 1950s? Or the 1890s?"
Yes, women can wear pants without being reprimanded and we can vote, but in so many other things, true equality across all genders and races, is still unrealized.
But we should not take up Gloria Steinem's torch. No, she is still carrying that proudly onward. What we can do is light new torches with her support, and with the support of each other; start new stories inspired by but not copied from women like her. Maybe in our lifetime it won't be "women's rights," but simply "rights."
Watch the full PBS NewsHour interview below: