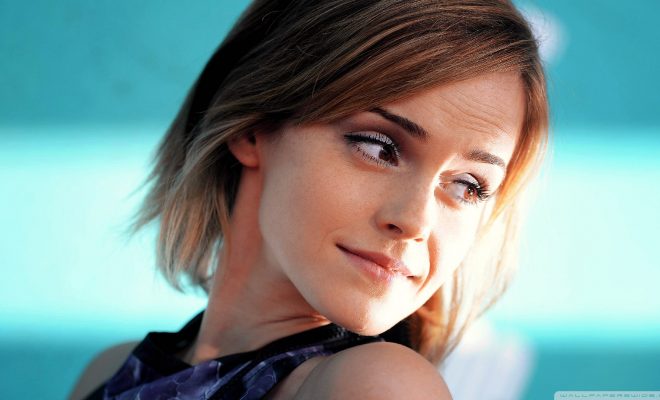 "Emma Watson" Courtesy of [Marco Bond via Flickr]
Society and Culture
Emma Watson Uses Her Voice To Fight For Women On College Campuses
By
|
Emma Watson addressed the United Nations General Assembly this week to advocate for gender equality on college campuses around the world, putting emphasis on the need for universities to combat the vicious cycle of sexual assault.
Watson, an active feminist and United Nations Goodwill Ambassador, helped launch the HeForShe campaign in 2014. The movement initiated by UN Women enlists men to become active agents to fight the inequalities women face.
The British actress used her platform on Tuesday to introduce HeForShe's IMPACT 10x10x10. The initiative convenes ten Heads of State, ten global CEOs, and ten University Presidents to fast-track gender equality in boardrooms, classrooms and world capitals. Watson asserted that higher-learning institutions can serve as catalysts for change.
"We believe that students should leave university believing in, striving for, and expecting societies of true equality…in every sense, and that universities have the power to be a vital catalyst for that change," Watson said.
Check out our #HeForShe University #ParityReport putting spotlight on #genderequality in global universities: https://t.co/HQYFBysaIl#UNGApic.twitter.com/iK8wagwn1O

— UN Women (@UN_Women) September 20, 2016
Watson compared universities to small utopias that are able to enlist change in society. She stressed that safety is a right and not a privilege. A study conducted by the National Sexual Resource Center showed one in five women experience sexual assault on college campuses and more than 90 percent of victims do not report the assault.
Sexual assault victims who have come forward in recent history have discussed the difficulties presented in creating a case. From Stanford to the University of North Carolina–victims across the nation have united to prosecute their rapists and create an open dialogue. Watson said,
The university experience must tell women that their brainpower is valued, and not just that, but that they belong within the leadership of the university itself. And so importantly right now, the experience must make it clear that the safety of women, minorities, and anyone who may be vulnerable, is a right, not a privilege. A right that will be respected by a community that believes and supports survivors, and that recognizes that when one person's safety is violated, everyone feels their own safety is violated.
The speech also touched on universities educating women on their value in society. The gender wage gap has proven a college degree is not an equalizer. The Center for American Progress's analysis of data showed women earn less ten years after enrolling than men do six years after enrolling.
Across both public and private nonprofit four-year colleges, men's earnings at the six-year mark are approximately $4,000 higher per year than women's at 10 years.
"As we leave home for the first time to study at the places that we have worked so hard to get, we must not see or experience double standards. We need to see equal respect, leadership, and pay," Watson said. "The university experience must tell women that their brain power is valued, and not just that, that they belong within the leadership of the university itself."
Celebrities and the public praised Watson online for creating an inclusive platform.
Thank you @EmWatson and everyone at @HeforShe for the amazing work you've been doing over the past two years. Here's to many more!

— Trevor Noah (@Trevornoah) September 21, 2016
The Brown University alumna and star of Disney's "Beauty and The Beast" remake will take the next year off from acting in order to focus on her own personal development.
Watch Watson's full speech below: