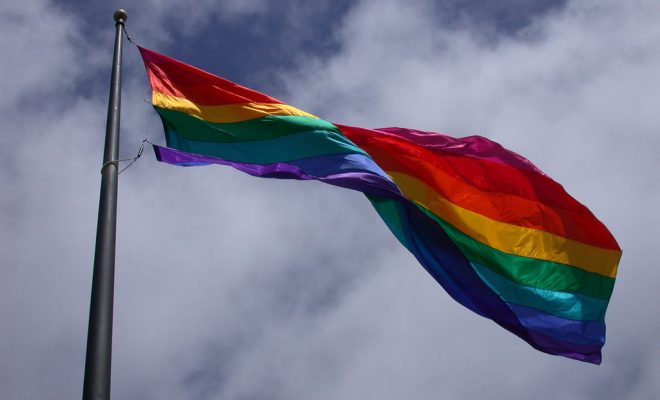 Image Courtesy of [archibald jude via Flickr]
Society and Culture
Daily Beast Revises Then Removes Damaging 'Grindr' Article
By
|
For the Daily Beast, the past week has been a news outlet's worst nightmare: earlier this week, a Daily Beast writer decided to do an investigative dive into the gay dating scene at the Rio Olympic village by using the gay dating app, Grindr. Nico Hines' article, published Wednesday, included details of several different athletes he matched with–height, weight, age, etc. After the article went live seemingly every other web-based outlet on the planet wrote their own pieces about the "sleazy," and "wildly unethical" story. And on Thursday evening, after heavily revising the article while keeping it up on its site, the Daily Beast removed it entirely.
After removing the article, "The Other Olympic Sport In Rio: Swiping," editors at the Daily Beast wrote a note condemning their judgement on allowing the article to be written and then revising it while not removing it.
Today we did not uphold a deep set of The Daily Beast's values. These values—which include standing up to bullies and bigots, and specifically being a proudly, steadfastly supportive voice for LGBT people all over the world—are core to our commitment to journalism and to our commitment to serving our readers.
The Daily Beast was founded in 2010 to "seek out scoops, scandals and stories about secret worlds; we love confronting bullies, bigots and hypocrites," according to its editor-in-chief John Avalon. But with Hines' article, some instead saw the outlet as being similar to the people it claimed to be confronting:
shame on @NicoHines/@thedailybeast. LGBTQ+ people deserve respect. we are not your zoo animals. so infuriating. https://t.co/wgCXgTtFyU

— Tyler Oakley (@tyleroakley) August 11, 2016
Amini Fonua, a gay swimmer from Tonga, posted a series of tweets in response to Hines' article, expressing his concern that in some countries–such as Tonga–being gay is illegal. 
It is still illegal to be gay in Tonga, and while I'm strong enough to be me in front of the world, not everybody else is. Respect that.

— Amini Fonua (@AminiFonua) August 11, 2016
Imagine the one space you can feel safe, the one space you're able to be yourself, ruined by a straight person who thinks it's all a joke?

— Amini Fonua (@AminiFonua) August 11, 2016
Hines has yet to respond to his critics, but the Daily Beast owned up to its mistake, and vowed to never act against its ethics again. "We were wrong. We will do better," the editors wrote.