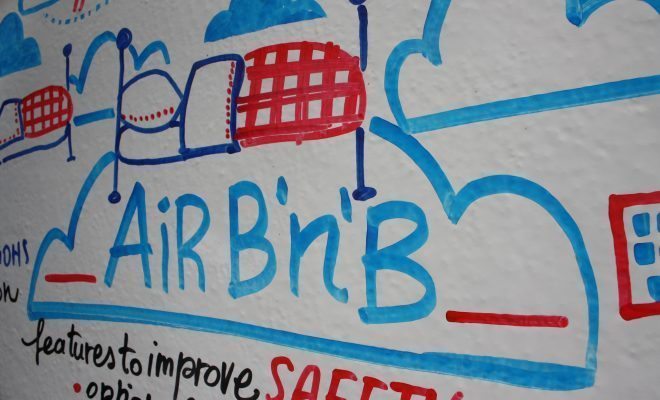 Image courtesy of [Natalie Ortiz via Flickr]
Society and Culture
#AirbnbWhileBlack: When Discrimination and the Gig Economy Intersect
By
|
In the gig economy, where rides, dates, and living rooms are outsourced, where services are offered by independent contractors who are not employed–but operate under the auspices of a larger conglomeration–who is responsible for mistreatment and discrimination against customers? The person directly discriminating, or the company whose platform allows room for discrimination? Airbnb–an application that connects travelers to the living spaces of locals, in lieu of traditional lodging–is grappling with these questions as users report being discriminated against.
Over the past year or so, as Airbnb has blossomed (the company is valued at $25 billion, with hosts in 34,000 cities, and 191 countries), travelers have increasingly been turned down by discriminatory hosts. A January study by the Harvard Business School offers data that buffers the anecdotal evidence: in the five American cities it covered, the study found African-American travelers received positive reviews 42 percent of the time. But 50 percent of white travelers received a positive review. Those numbers are identical when considering how often a traveler with a stereotypical African-American sounding name–Darnell, Rasheed, Tamika–was accepted in comparison to a stereotypical white or neutral name like Brad or Kristen.
Airbnb has terminated hosts who were found to violate the service's tolerance policy–and federal law. But that does not mean the company is blameless for any wrongdoing on behalf of its hosts, and as affected users threaten to take their cases to court, Airbnb is taking steps to reform its methods and eliminate any room for discrimination and racism. A few weeks ago, Airbnb hired Laura Murphy, the former head of the ACLU's Washington D.C. legislation office, to conduct a review of its ability to deal with incidents involving discrimination and racism. Her report is expected by September.
This summer, Airbnb's ability to counter lawsuits brought about by its users will be tested: in May, a class-action discrimination suit was filed in the U.S. District Court in D.C. by Gregory Selden, a black man who claims he was denied by a host because of his race. Airbnb will respond to the lawsuit by July 13. When users sign into the service, they are prompted with a "class-action waiver," which essentially ensures people waive their right to sue, or join class-action lawsuits agains the service.
It will be interesting to see how that protective tool holds up in court with the Selden case. According to Joanne Doroshow, executive director of New York Law School's Center for Justice and Democracy, change will only follow if cases like Selden's prove successful. "Class-action cases have been the only effective way to prove and remedy systemic discrimination because you can't prove a pattern of behavior with individually filed cases," she said.
Meanwhile, new players are entering the home-sharing market in efforts to address customers who are wary about encountering racism and discrimination on Airbnb. Stefan Grant launched Noirbnb–a service geared toward people of color, though they accept profiles from everyone–after he and his friend were greeted by a swarm of cops at the Airbnb property they were staying at in Atlanta. A neighbor thought they were burglars.