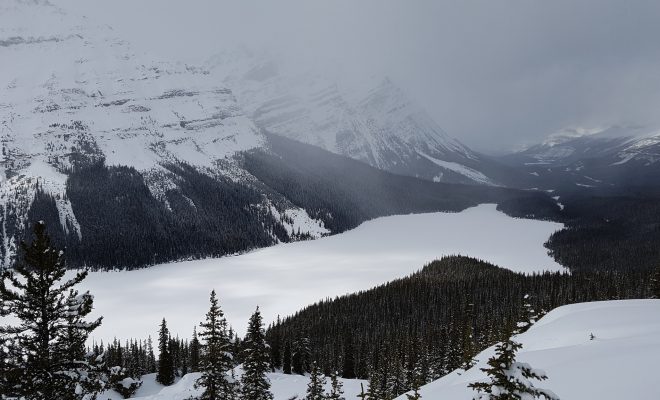 Image courtesy of Wilson Hui; license: (CC BY 2.0)
Society and Culture
Airbnb Bans Host Who Canceled a Reservation Because of a Guest's Race
By
|
When Dyne Suh, a law student who lives in Riverside, California, booked a stay at an Airbnb for a skiing vacation with her fiance, she asked the host whether it would be okay to bring two more guests. The host answered that it would be no problem and said they would only have to pay a little bit extra. Suh thought everything was fine but then in February, as the four friends were driving up to Big Bear, California for their trip, she texted the host again to confirm the arrangement and to ask how she wanted them to pay and how much. Suh was shocked when she got a response.
"And she says, 'Absolutely not… You must be high if you think that that would be OK in the busiest weekend in Big Bear.' Then she said, 'No, we're done,' and she canceled the trip," Suh said, recounting the conversation. Suh then told the host she would complain to the company and the host answered, "Go ahead. I wouldn't rent to u if u were the last person on earth." Then she added, "One word says it all. Asian."
"I will not allow this country to be told what to do by foreigners," the host texted. "It's why we have Trump." 😡https://t.co/tMKVeThnPr

— HuffPostWomen (@HuffPostWomen) April 10, 2017
As if that wasn't enough, the host wrote, "And I will not allow this country to be told what to do by foreigners. It's why we have Trump." Suh posted screenshots of the conversation on Facebook. A video of Suh telling her story while stranded in the snowstorm quickly went viral.
Coincidentally, Suh is a law student who focuses on race relations. She says she is a U.S. citizen and has lived in the country since she was three years old, but argues that where she's from shouldn't matter. "This is home to me," she said in an interview with NBC4 Los Angeles. "No matter how long I've lived here, for me to be treated this way just because of my race?"
Christopher Nulty, a spokesperson for Airbnb, called the host's behavior "abhorrent and unacceptable" in a statement to NBC4. He added, "We have worked to provide the guest with our full support and in line with our non-discrimination policy, this host has been permanently removed from the Airbnb platform."
Airbnb has had some problems dealing with racism and discrimination among its hosts, but in September the rental site announced new guidelines to help identify and fight racial bias. The changes came after many people started using the hashtag #AirbnbWhileBlack to share their experience being discriminated against. Now it seems like there is still some work to do.