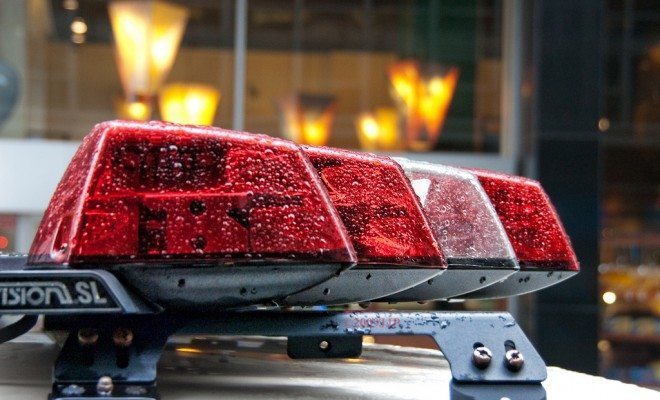 Image courtesy of [JJ via Flickr]
Crime
Violent Crime Ticks up Slightly in First Half of 2015
By
|
Violent crime increased by 1.7 percent nationally in the first half of 2015, according to a preliminary report released by the FBI. Although violent crime was up slightly from January to June last year, that increase comes during a long and continuous drop in violent crime. In every other year since 2007–with the exception of 2012, which saw a slight increase as well–the FBI's preliminary statistics have showed a drop in violent crime in the first six months of the year.
The FBI's preliminary semiannual crime publication details crime statistics for different population groups, regions, and individual cities for the first six months of 2015. Several cities experienced notable changes in their violent crime rates. Detroit, Michigan, for instance, experienced a significant decrease in its violent crime numbers relative to the previous year, as violent crime dropped by over 9 percent. The city's violent crime decreased in every category, particularly incidences of murder, rape, and robbery. In total, Detroit had 581 fewer violent crimes in the first half of 2015 than it did in the same period of the previous year. On the other end of the spectrum was St. Louis, Missouri, which saw its violent crime statistics go up by about 23 percent. Notably, the number of murders went up by 58.6 percent, with 34 additional murders in the first half of 2015.
Many mid-sized cities experienced large changes as well. Rockford, Illinois saw its violent crime increase by roughly the same margin as St. Louis, going up by 23.2 percent. Lansing, Michigan's capital city, experienced a notable decrease in crime, which fell by nearly 13 percent in the first half of last year.
See how the other cities on Law Street's crime rankings fared in the FBI's preliminary statistics:
According to the FBI's recent report, changes in violent crime varied widely in different parts of the country. While the Northeast actually reported a 3.2 percent decrease in violent crime, the West saw crime go up by more than 5 percent relative to the first half of 2014. As 2015 progressed, murmurs of a crime increase spread, and while current data suggests that may be the case, such a conclusion remains preliminary. The largest increase by population grouping occurred in cities with populations between 250,000 to 499,999 people–where crime grew by 5.3 percent.
It is important to note that the FBI's statistics are preliminary and may be revised as the FBI gets more data from local police departments. Additionally, trends may have shifted by the end of the year, which we will not be able to have definitive statistics on until the FBI releases its annual Crime in the United States Publication.
Changes in year-to-year crime statistics have been attributed to a wide variety of developments ranging from new policing tactics to factors as simple as cold weather. While national trends may be able to explain changes in crime rates, it's best to look at changes on a case by case basis. While the national increase in the first six months of last year is notable, it is also important to realize that crime rates remain near historic lows.