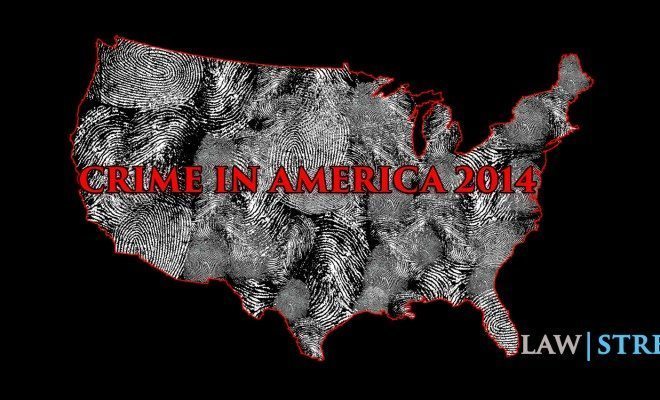 Crime
Slideshow: America's Safest and Most Dangerous States 2014
By
|
For the first time, crime rates of all American cities with a population greater than 25,000 are ranked by state. See the slideshow below for the full ranking of America's Most Dangerous States, or click the links below to go directly to the data for a specific state.
Law Street's state-by-state slideshow of America's Safest and Most Dangerous States details the violent crime statistics for every city in the United States with a population greater than 25,000 (1,583 cities in all). The data is from the FBI's most recent Uniform Crime Report: Crime in the United States 2012. Each state's cities are listed from highest to lowest rate of violent crime per 100,000 people, which is comprised of murder, rape, aggravated assault, and robbery.
Although the information is very important by itself, it is important to consider the context. There are several different factors that contribute to a city's total number of violent crimes, including but not limited to economic conditions, population density, climate, and education levels, as well as a number of issues with the uniform crime report itself. The FBI's Uniform Crime Report remains the most comprehensive and accurate measure of violent crime in the United States. For more information, see Law Street's Crime in America 2014 coverage.
Average violent crime rates for different sized cities, based on the FBI's population grouping statistics from the Uniform Crime Report and its corresponding population estimates include: city of 25,000 – 49,999 people = 300; city of 50,000 – 99,999 people = 358.71; city of 100,000 – 249,999 people = 492.22; city of 250,000 or more people = 758.42. The state rankings are based on violent crime data from all cities in the state and are not limited to those with a population of at least 25,000.
AL, AK, AZ, AR, CA, CO, CT, DE, DC, FL, GA, HI, ID, IL, IN, IA, KS, KY, LA, ME, MD, MA, MI, MN, MS, MO, MT, NE, NV, NH, NJ, NM, NY, NC, ND, OH, OK, OR, PA, RI, SC, SD, TN, TX, UT, VT, VA, WA, WV, WI, WY
Click here to read full Crime in America 2014 coverage.