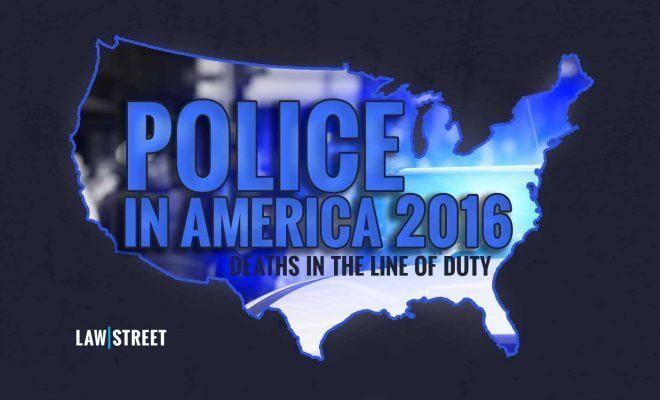 Image Copyright LawStreetMedia
Crime
Police in America 2016
By
|
Law Street Media's Police in America coverage takes a look at statistics on law enforcement officers in the U.S. As the conversations around police policies, use of force, and police deaths feature prominently in public discourse, Law Street strives to provide the most up-to-date facts, numbers, and coverage of Police in America.
Officer Deaths by the Numbers
What We Know About Officer Deaths in the Line of Duty
State-by-State Breakdown of Officer Assaults in the Line of Duty
Latest News:
Preliminary Data Shows Drop in Police Officer Deaths
When Does Racial Bias Affect Police Officers' Use of Force?
---
To read more about crime rates in U.S. cities, states, and metropolitan areas, check out Law Street's Crime in America coverage.