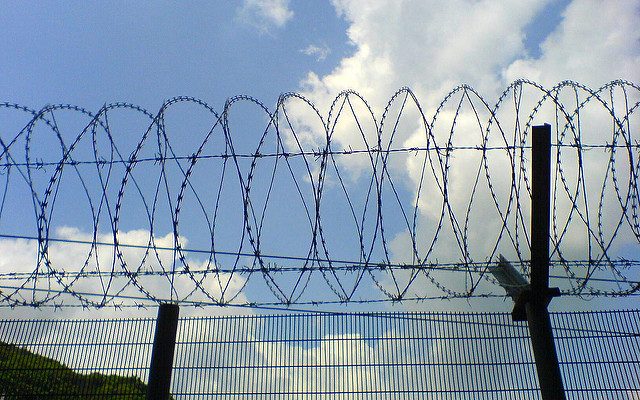 Image Courtesy of Denise Chan License: (CC BY-SA 2.0)
Crime
North Dakota Looks to Norway for Inspiration to Make Prisons More Humane
By
|
From a Pennsylvania prison's mistreatment of mentally ill prisoners to prisons in Tennessee offering inmates 30 days off their sentences in exchange for undergoing birth control procedures, the United States prison system has a demonstrated history of subjecting inmates to substandard conditions. With a criminal justice system that has touted the "tough on crime" mantra, U.S. prisons have largely failed to rehabilitate inmates and prepare them for re-entry into society.
The U.S. has one of the highest recidivism rates in the world with 76.6 percent of prisoners rearrested within five years of their release. At 20 percent, Norway has one of the lowest recidivism rates in the world. In an effort to curb some of the issues within their state's criminal justice system, prison officials in North Dakota took a page out of Norway's book to make prisons more humane. Leann Bertsch, director of North Dakota's Department of Corrections and Rehabilitation, and one of her deputies, Karianne Jackson, ventured to Norway's Halden and Bastøy prisons in 2015 to study how the inmates are treated.
Halden Prison is a maximum-security facility about 60 miles south of Oslo, Norway's capital. Yet Halden stands in stark contrast to the high-security prisons found in the U.S. Halden, which Time named "The World's Most Humane Prison," houses its prisoners in private rooms that look more like college dorm rooms than the stereotypical prison cell or common sleeping area. The prison is outfitted with colorful interior decor, athletic facilities, a recording studio, and outdoor trails and seating areas, according to Time.
The Halden and Bastøy prisons were both featured in Michael Moore's 2015 documentary film "Where to Invade Next." At Bastøy, prisoners dress in regular clothes, stay in private rooms with their own key, and even work in a kitchen which–as Moore points out–is equipped with sharp knives. Yet it's this culture of compassion, trust, and humanity that keeps Bastøy running. And if you weren't yet convinced that Halden is about as close to paradise as prisons get, its orientation video features the prison guards singing a rendition of "We Are The World."
After returning from Norway, Bertsch and Jackson took the lessons they learned at Halden and Bastøy and began implementing them at North Dakota's Missouri River Correctional Center, nicknamed "The Farm." At The Farm, prisoners are now housed in communal rooms with eight to 16 men, according to Mother Jones. They're not the "interior design magazine" level of stylish that Bertsch and Jackson visited in the Norway prisons, but they're certainly an improvement on traditional prison sleeping quarters. Plus, if an inmate is close to his release date and has proven good behavior, he can obtain a private room which shares a bathroom with only one other room.
Before Bertsch and Jackson's trip, the state penitentiary's administrative segregation unit was rampant with rules that placed prisoners in solitary confinement instead of addressing their behavior in a constructive manner. Now, only inmates who endanger somebody will end up in solitary, and the maximum time they can be held there has been shortened. Prisoners who have been isolated for long periods of time undergo behavioral therapy before they re-join the general prison population, giving them time to acclimate, according to Mother Jones. Another change was an effort to foster stronger relationships among guards and prisoners. Guards in the segregation unit are required to have at least two conversations with each inmate under their supervision per shift. Prisoners gather in sweat lodges and play handball outside on the court to build their relationships with one another, and seek on-site and off-site jobs to further their employment prospects once they are released.
If North Dakota, as a red state, can start taking steps to reform its prison system in a way that is actually beneficial to its inmates, then surely the rest of the country can too, right? Well, it might not be so easy. Shortly after being confirmed as Attorney General, Jeff Sessions doubled down on the use of private prisons despite several officials' statements that private prisons put profits before the lives of inmates.
Likewise, the U.S. prison system has become increasingly overcrowded which is, in part, the result of convictions for nonviolent drug offenders instead of providing those individuals with treatment. That "tough on drugs" stance is likely to continue under Sessions. Sessions praised the anti-drug campaign Drug Abuse Resistance Education, more often referred to as DARE, at a DARE training conference in Texas on July 11, despite an abundance of research that has shown the program has been ineffective and may have even had a negative impact on substance abuse.
Providing substance abuse treatment instead of prison sentences to drug offenders would be in line with similar programs in Norway and could be a step toward reducing prison overcrowding, but it's certainly not a magic bullet. The U.S. prison system also needs to focus on ways of rehabilitating violent offenders, reducing exorbitant sentences, and address the racial biases within the criminal justice system that disproportionately and negatively impact people of color.