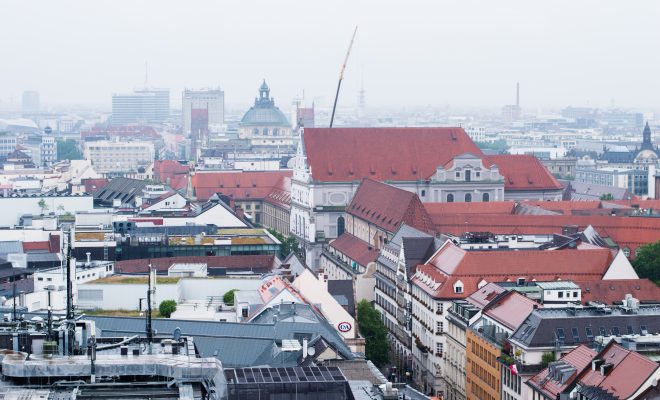 Image courtesy of Sarah L. Donovan; License: (CC BY-ND 2.0)
Crime
The Story of the "Worker Bees": Key Arrests in Germany's Largest Burglary Ring
By
|
After a long investigation, Munich police have arrested two leaders of a Croatian-based crime ring responsible for up to a fifth of all burglaries committed across Germany. The investigation into the criminals began in January 2016, when German police witnessed a group of three young women skillfully break into a home in the Munich suburb of Lehel. The crime ring was reliant upon young women, who were less likely to be seen as suspicious and less likely to receive harsh jail sentences in the event that they were caught.
According to Reinhold Bergmann, the commissioner for organized burglary crime, these women were traded among the families of the crime ring, often through marriage, and were forced to commit the robberies against their will. Police arrested twenty of the young women used as "worker bees" by the crime ring in Munich, as well as two mid-level gang members in western Germany. The women and girls who worked for the organizations were trained to say that they were teenagers upon arrest, presumably so that they would be tried as minors, but it remains to be seen how many truly are teenagers as most of them have forged identification documents. Details about how these young women were recruited into the organization are still unclear but those that were married into the family (rather than those who were blood relations) may have been victims of human trafficking. This organization was built upon home burglaries but their operations appear to reach much further and deeper than the stereotypical mafia clan.
Detectives arrested members of the group in northern Spain this July and the arrests this week will chip away at the organization, but there are believed to be dozens of other "tentacles" of the group still operating in Belgium, France, Italy, and beyond. Millions of dollars worth of property has been stolen in Germany, much of which seems to have been funneled into the mansions in Croatia where the police found the two leaders this week. Some small items including jewelry and watches were recovered in the mansions, but the majority of the stolen property will never be returned.
This week's arrests are a feather in the cap of Munich's police department but they also raise questions about exactly how powerful this organization is. No doubt police forces from multiple countries are working together but it is difficult to share information across time zones and language barriers, especially when so few details about the scope and reach of the organization have been revealed. Hopefully these arrests will be the first in a larger chain but for the moment, Germany is the only nation that seems to truly be effectively combatting these crime families.