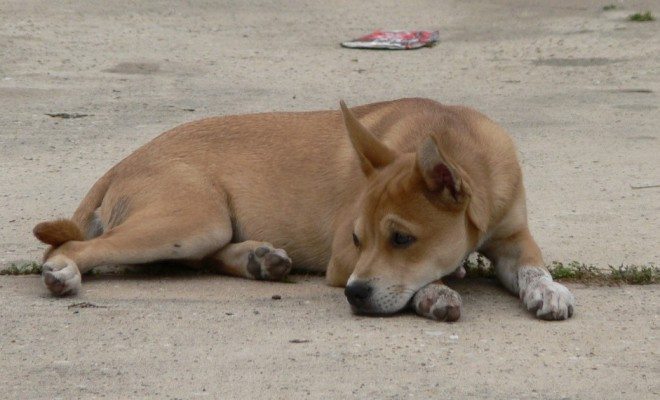 Crime
FBI: Animal Abuse Now Top-Tier Crime
By
|
The FBI is changing the way that it deals with animal abuse. The abuse of animals is going to become a top-tier Group A felony with its own category, similar to homicide or assault. Interestingly, though, the logic behind the new classification of animal abuse has almost nothing to do with animals, and much more with preventative action.
The logic behind the new classification is that abusing animals can be a precursor to significantly more violent behavior. The pop culture archetype of a young child killing the neighbor's cat, and then going on to become a serial killer, while overdramatic, is rooted in fact. The examples are easy to find and well known, according to PETA:
Albert DeSalvo (the 'Boston Strangler'), who killed 13 women, trapped dogs and cats and shot arrows at them through boxes in his youth. Serial killer Jeffrey Dahmer impaled frogs, cats, and dogs' heads on sticks. Dennis Rader (the BTK killer), who terrorized people in Kansas, wrote in a chronological account of his childhood that he hanged a dog and a cat. During the trial of convicted sniper Lee Boyd Malvo, a psychology professor testified that the teenager, who killed 10 people with a rifle, had 'pelted—and probably killed—numerous cats with marbles from a slingshot when he was about 14.'
The idea behind changing the way in which the FBI characterizes crimes against animals, is that they may be able to earlier identify these potentially troubled people. Before this change, the crimes were just filed as "other" and characterized as less serious. Often prior issues involving animals are overlooked or fall through the cracks and don't come out until the perpetrator is arrested for a significantly more serious crime.
The ability to collect and analyze this data will also give more credence to the above theory, and hopefully convince more law enforcement officials that they need to take the abuse of animals seriously, because it could easily turn into the abuse of humans. John Thompson, a retired sheriff from Maryland, pointed out that the aggregation of data will help convince people that the connection between the abuse of animals and future crimes is "not just somebody saying the 'Son of Sam' killed animals before he went to human victims and 70-some percent of the school shooters abused animals prior to doing their acts before people."
The new Group A Felony crimes will require the reporting of a few different kinds of crimes — certain levels of animal neglect, intentional abuse and torture, and organized abuse (such as dog fighting). The new classification will also require the police to review animal cruelty cases more frequently, hopefully helping them to pinpoint patterns. It may also allow them to get help for young people who are found abusing animals.
Another motivation for the new classifications is that they will help prosecutors get convictions, as well as lead to more plea bargains and sway juries.
Overall, this seems like a good move for the FBI. As little as it seemed to have been incorporated into the decision to upgrade animal abuse crimes, it is of course a great thing that more animals will be protected from abuse. And the preventative-measure aspect of the upgrade to classifications, even if it helps pinpoint just a few who have potential to hurt humans, will be worth it.
—
Anneliese Mahoney (@AMahoney8672) is Lead Editor at Law Street and a Connecticut transplant to Washington D.C. She has a Bachelor's degree in International Affairs from the George Washington University, and a passion for law, politics, and social issues. Contact Anneliese at amahoney@LawStreetMedia.com.
Featured image courtesy of [Rick Kimpel via Flickr]