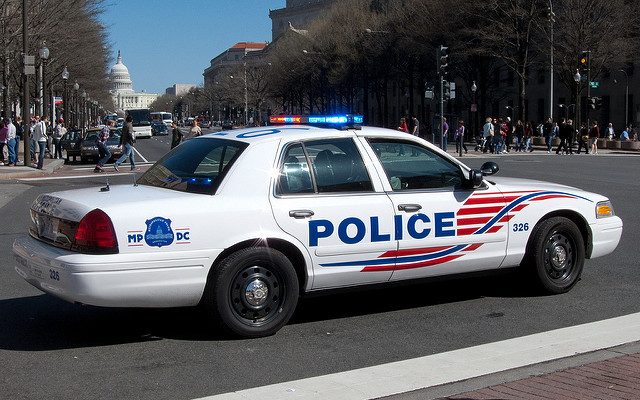 "Metropolitan Police Department" Courtesy of Cliff : License (CC BY 2.0)
Crime
What You Need to Know About DC's Missing Teens
By
|
For the past couple months, residents in the Washington DC metro area have been inundated with almost daily images of missing teen girls on local TV newscasts and on social media. The unprecedented onslaught of missing persons coverage, involving primarily black and hispanic girls, has led locals to wonder what's going on in the District, inspiring the hashtag #MissingDCGirls.
According to the DC Police Department's website, there have been a total of 501 missing persons cases involving juveniles in the first three months of 2017. As of Friday, there are currently 22 open missing juvenile cases. While the case volume appears staggering, is it really out of the ordinary? Here's what you need to know about DC's missing teens.
Not Just Teen Girls Missing
Well for starters, it's not just teen girls that are missing. There have been several teen boys reported missing as well, including 14-year-old Jaylen Lee and 14-year-old Navaras Johnson. Lee has been missing since March 18 and Johnson has been missing since February 27. Both boys are labeled as "critical missing."
Have you seen him? 14 yo Jaylen Lee last seen 1000 b/o Maryland Ave, NE. Text 50411/ call 202-727-9099 #MissingPerson pic.twitter.com/tY5hh7xcLY

— DC Police Department (@DCPoliceDept) March 20, 2017
Viral Instagram Post Got it Wrong
An Instagram post claiming that 14 DC girls had gone missing in a single day went viral across social media on Thursday, sparking outrage.
14 black girls go missing in 24 hrs & I have to rely on Black Twitter to get info cuz mainstream media's too busy to care. #missingdcgirls

— Shalisa Hayes (@ShalisaHayes) March 24, 2017
While any number of missing teens cases is definitely cause for concern, the police have said that this information is inaccurate. According to NBC Washington, actress Taraji P. Henson, rapper LL Cool J, and hip-hop mogul Russel Simmons were among those who shared the misleading post with their followers. Henson's post garnered over 38,000 likes and countless comments.
Black Lawmakers Want Action
A group of black members of Congress have requested that the FBI and DOJ look into the missing black and hispanic teens.
In a letter obtained by the Associated Press, Rep. Cedric Richmond (D-La) and Del. Eleanor Holmes Norton (D-D.C) called on Attorney General Jeff Sessions and FBI Director James Comey to "devote the resources necessary to determine whether these developments are an anomaly or whether they are indicative of an underlying trend that must be addressed."
Number of Missing Teens is Actually Normal
While lawmakers are pushing for an investigation, local law enforcement don't seem as worried by the numbers. At a press conference on March 16, Acting DC Police Chief Newsham, Commander Chanel Dickerson, and DC Mayor Muriel Bowser indicated that the number of missing kids was in fact normal.
"The number of missing person reports has remained constant…what has changed is getting that information out quickly. There is no evidence to suggest there has been an increase in missing persons,"  said Bowser.
Chief Newsham also said that the year-over-year number of missing persons, including juveniles, has held steady, and that there is no known link in D.C. now between missing people and human trafficking.
While the increased social media efforts have certainly made residents more aware of missing teens, they have also increased paranoia about a wider conspiracy.