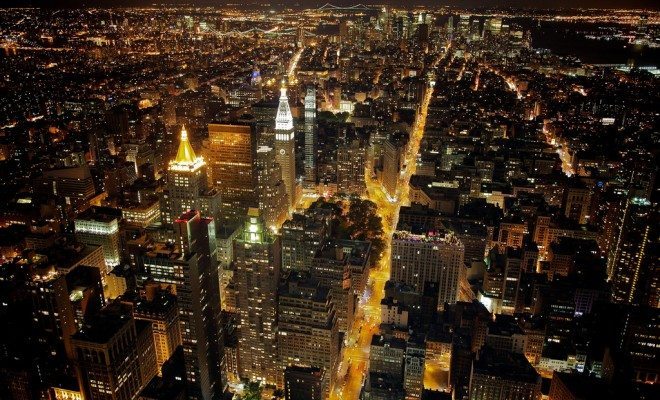 Image courtesy of [Aurelien Guichard via Flickr]
Crime
Crime Rates in the Most Popular U.S. Travel Destinations
By
|
We often talk about crime statistics in terms of the safest and most dangerous cities, but many of the most popular cities in the United States rarely make those lists. In fact, many of the top travel destinations may actually have lower crime rates than you would think. We looked at the top 10 U.S. cities on Trip Advisor's list of Travelers' Choice Destinations to determine the most popular cities for visitors, and then broke down their actual crime rates.
A notable example of is Chicago, a city that many people think has one of the highest violent crime rates in the country. In raw numbers, Chicago does have a lot of violent crime–over 24,000 violent crimes in 2014–but given its large population, its rate does not place it among the top 10 highest. To break the top 10, Chicago would need almost 1.5 times as many violent crimes, given its current population of over 2.7 million people.
This is true for many of the most popular American cities, particularly those with very large populations. For each city on Trip Advisor's ranking, we list its violent crime statistics, which include murder, rape, robbery, and aggravated assault. We also indicate each city's rank in terms of violent crime rate among the 111 U.S. cities that have a population greater than 200,000 people and available data from the FBI.
All data is based on the FBI's most recent Crime in the United States publication, which includes statistics from the 2014 calendar year. It is important to note that this is not a ranking of cities' crime statistics, rather a look at how crime rates vary across popular American cities. A wide range of factors contributes to a city's violent crime rate, particularly among cities of different sizes and demographics.
Check out the slideshow below to see how violent crime statistics varies among top travel destinations in the country.
Click here to see the Top 10 Most Dangerous Cities Over 200,000
Click here to see the Top 10 Safest Cities Over 200,000
Click here to see all of Law Street Media's Crime in America Coverage
Violent Crime Rate: 597 per 100,000 people
Overall Rank: #53
Population: 8,473,938
Total Violent Crime: 50,564
Murder: 333
Rape: 2,190*
Robbery: 16,518
Aggravated Assault: 31,460
---
The overall rank is relative to the 286 U.S. cities with populations over 200,000 people and available FBI data.
*New York began the year submitting rape data classified according to the legacy UCR definition. However, at some point during the calendar year, the agency modified its reporting methods and began classifying and submitting rape offenses according to the revised UCR definition of rape. For more details click here.