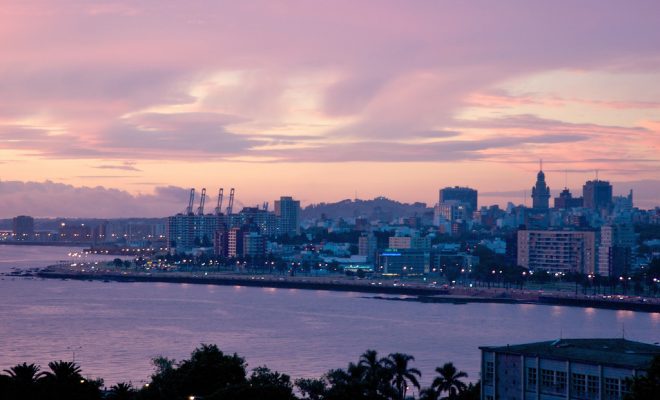 Image Courtesy of Roberto C.; License: (CC BY-ND 2.0)
Cannabis in America
Uruguay is Set to Become First Country to Sell Fully Legal Marijuana
By
|
Dozens of pharmacy shelves in Uruguay will soon be stocked with a plant that is entirely prohibited in most other countries: cannabis. Three and a half years ago, Uruguay became the first country to fully legalize marijuana. And later this month, after overcoming legal hurdles and a presidential transition, government-approved marijuana will be sold out of dozens of pharmacies across the country.
Priced at $1.30 per gram, the legal weed will exclusively be sold at pharmacies. Uruguay's government will have tight control over the process, from planting to puffing. The marijuana plants' genetic material will be determined by the government, as will its THC–marijuana's psychoactive component–concentration. Uruguayans ages 18 and up can purchase up to 40 grams each month.
According to the Washington Post, customers will register for the marijuana program via a government database. Instead of producing identification at the register to prove their age, customers will place their thumb on a scanner, which will be linked to the database, providing pharmacies with a buyer's purchasing history.
Unlike some of the U.S. states that have legalized recreational marijuana, there will be no smoking cafes as part of Uruguay's legalization regime. Foreigners cannot purchase marijuana, and there will be no shops selling pot edibles or other marijuana-infused products. For some, the caveats to Uruguay's marijuana legalization are overburdensome and unnecessary. But to public health officials, the regulations will hopefully ensure marijuana does not tread down the same path as the tobacco industry.
"The risk of what they're doing in Colorado is that you end up with something like the tobacco industry," Julio Calzada, a public health official in Uruguay, told the Washington Post. "To us, marijuana is a vegetable substance with a capacity to generate addiction," added Calzada, who helped design the regulatory framework after legalization in 2013, "so what we're trying to do is control the production, distribution and consumption of that substance as effectively as possible."
Uruguay is a socially liberal society, where gambling and prostitution are legal. The government maintains control of a majority of sectors, including banking and utilities. The same goes for its nascent legal weed market–only two government-approved private firms will supply marijuana to about three dozen pharmacies across the nation.
Distribution will be coordinated by the Institute for the Regulation and Control of Cannabis (IRCCA). According to its website, over 4,600 people have already signed up for the government database. Meanwhile, in America, marijuana advocates are worried the country's top enforcer, Attorney General Jeff Sessions, will initiate stringent anti-marijuana measures. He once said "good people don't smoke marijuana."