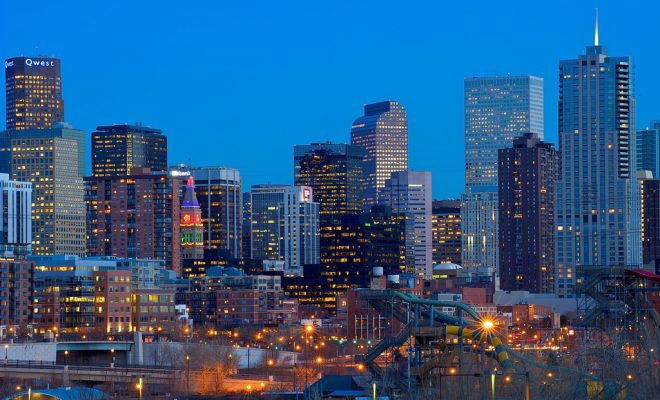 Image Courtesy of Larry Johnson; License: 

(CC BY 2.0)
Cannabis in America
Federal Officials Visit Colorado to Learn About Legal Marijuana
By
|
Federal officials visited Denver and Colorado Springs this week, holding a number of private meetings with local representatives about Colorado's legal marijuana system and its sizable black market. The federal fact-finding mission comes as pro-marijuana advocates across the country worry about a fresh crack-down on marijuana users and sellers by Attorney General Jeff Sessions.
The first meeting took place in Denver on Tuesday. According to Colorado Governor John Hickenlooper's marijuana adviser Mark Bolton, representatives from the Office of National Drug Control Policy, Domestic Policy Control, and the State Department attended the closed-door session.
"Our purpose was to convey to them the strength of our regulatory system and our enforcement system and our policies and practices," Bolton, who was also present at the meeting, told The Cannabist. He added that the federal officials saw the meeting "as an educational opportunity."
Colorado's attorney general, Cynthia Coffman, also met with the federal officials. Coffman and Hickenlooper, in a joint statement, said the meeting "focused on sharing Colorado's experience creating and executing a robust and effective regulatory and enforcement system, and our continuing efforts to protect public health and public safety."
In April, Hickenlooper joined three other governors from states that have legalized marijuana in asking Sessions and Treasury Secretary Steve Mnuchin to consult them "before embarking on any changes to regulatory and enforcement systems."
Thus far, Sessions has expressed a personal animus for marijuana, but has not taken any drastic measures to enforce federal law over state law. Marijuana is banned at the federal level, while eight states and D.C. have fully legalized cannabis.
In the second meeting, on Wednesday in Colorado Springs, federal officials, including representatives from the DEA, met with the city's mayor, John Suthers. Local officials were criticized for holding the meeting in private, which they did because the meetings "include sensitive investigative information," according to a statement from Suthers.
"The folks that came out didn't want it public; there's no reason for it to be public," Suthers told KKTV 11, a local news station that reported the meetings. Suthers added he believes the officials visited Colorado, which legalized marijuana in 2012 "to find out what law enforcement and other regulatory agencies' view is toward marijuana regulation in Colorado."
Both meetings come the week before the Justice Department is set to release a report on violent crime, immigration, and drug trafficking. It is unclear if the meetings, which also featured discussions about Colorado's black marijuana market, are related to that report.
Meanwhile, a Denver-based research company reported this week that Colorado has collected over $500 million from marijuana taxes since legal sales began in January 2014.