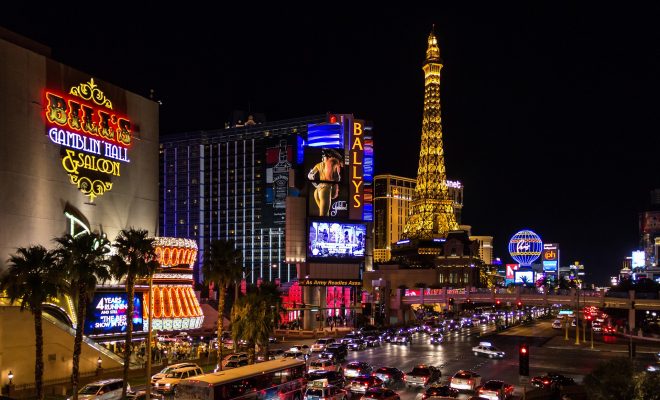 Image Courtesy of zzim780: License: Public Domain
Cannabis in America
Nevada Declares Weed "State of Emergency" After Sales Exceed Expectations
By
|
Nevada is already in the midst of a full blown marijuana "state of emergency," as the state's fledgling recreational market struggles to keep legal pot from flying off the shelves.
On Friday, Gov. Brian Sandoval endorsed the state of emergency, allowing state officials to adopt "emergency marijuana regulation" in order to accommodate for the unplanned pot shortage.
The 47 retail stores licensed to sell marijuana in the state began selling recreational marijuana from their stockpiles starting July 1. According to the Department of Taxation, Nevada's marijuana sales have exceeded the industry's original estimates–the opening weekend resulted in "well over" 40,000 transactions.
The Nevada Dispensary Association estimated that dispensaries made about $3 million in sales–with the state netting about $1 million in tax revenue–in the first four days of legalization.
Some dispensaries need new shipments of product asap, but logistical issues have thrown a major wrench in distribution. Wholesale alcohol distributors have exclusive rights to transport wholesale marijuana for the first 18 months of legal sales, but the state has issued zero distribution licenses due to legal issues, incomplete applications, and zoning laws.
"Unless the issue with distributor licensing is resolved quickly, the inability to deliver product to the retail stores will result in many of these employees losing their jobs and will cause this nascent industry to grind to a halt,"  Sandoval said in a statement.
The state tried to fix the distribution problem earlier this year by opening up the licenses to other types of businesses, but the liquor wholesalers successfully sued to keep their transport monopoly.
If left unfixed, Stephanie Klapstein, a spokesperson for the Department of Taxation, says the halt in marijuana sales will also lead to "a hole in the state's school budget." A 15 percent tax on the cultivation of marijuana generates revenue for schools, while the 10 percent sales tax can be used for the state's rainy day fund.
The Nevada Tax Commission will vote on the regulations to fix the supply-chain issues on Thursday.