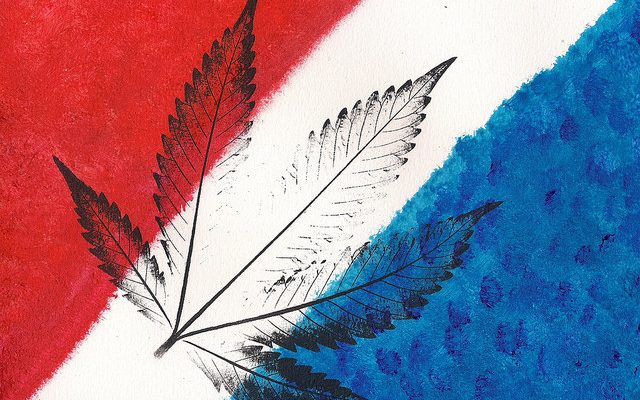 Image Courtesy of Jurassic Blueberries : License (CC0 1.0)
Cannabis in America
Election Results: How Did States Vote on Recreational Marijuana?
By
|
While people anxiously awaited the results of the 2016 presidential election, Marijuana legalization–one of the nation's top categories of ballot measures–had a strong and decisive night. Four states joined Alaska, Colorado, Oregon, Washington, and the District of Columbia in legalizing recreational marijuana for adults 21 years and older. Find out how America voted below!
Results: Rejected
Proposition 205 would have legalized recreational marijuana for those over 21. It would have also created a 15 percent sales tax on marijuana that would be distributed to public health and education services.
Analysis: Arizona rejected Prop 205 with 52 percent voting against the measure and 48 percent voting in favor, as of Wednesday morning with 98 percent of the votes reported.
Opponents took issues with the measure's caveat that would have created a monopoly on the marijuana industry in Arizona. Others argued that the legalization would increase drug trafficking and cause an increase in teen use and deadly car crashes tied to marijuana.
For more information on marijuana legalization state by state, click here for "The State of Weed."