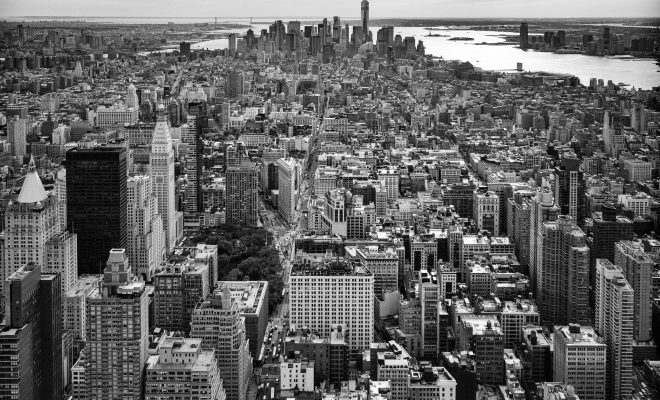 "Manhattan" Courtesy of [Marcela via Flickr]
News
What You Need to Know About Saturday's Bombings in NYC and NJ
By
|
On Saturday, two bombs were detonated within 80 miles of each other: a pipe bomb exploded at a charity race in Seaside Park, New Jersey Saturday morning; later that night a homemade bomb packed into a pressure cooker detonated on 23rd Street in Manhattan, injuring 29 people. Nobody was hurt in New Jersey, and all 29 wounded individuals from the explosion in the Chelsea neighborhood of Manhattan have been released from the hospital. The FBI said the attacks appear connected, and a prime suspect, Ahmad Khan Rahami of Elizabeth, New Jersey, was arrested and is in police custody after a shootout in Linden, New Jersey.
What do we Know So far?
In Seaside Park, a charity 5K–intended to raise funds for marines and sailors–was canceled because of a pipe bomb that exploded in the area Saturday morning. The bomb detonated in a garbage can near the starting line, but because the race was delayed, the area was empty when the bomb went off. Only one of three pipe bombs detonated, investigators said.
Later that evening, roughly 80 miles north of Seaside Park, near Manhattan's westernmost edge, a homemade explosive went off. Blocks away, a second, undetonated device was found. The FBI said the devices appear to reflect advanced bomb-making techniques. On Sunday, a backpack full of five explosives was found at a train station in New Jersey. It is unclear if the backpack is connected to Saturday's bombings.
The Prime Suspect
Just before noon on Monday, Ahmad Khan Rahami was arrested and captured by police in Linden, New Jersey after a shootout with police. A law enforcement official told the Associated Press that two officers were shot. Rahami is the prime suspect in the attacks in New Jersey and Manhattan.
A naturalized U.S. citizen born in Afghanistan, Rahami, 28, lives in Elizabeth, New Jersey. As of Monday afternoon, the FBI is combing his house for clues of a motive or any evidence directly linking him to the bombings.
Ahmad Khan Rahami, suspect in NY & NJ bombings, seen being loaded into an ambulance https://t.co/xQKQoLv7XQ https://t.co/MvXSlYgc6T

— CNN (@CNN) September 19, 2016

Rahami's parents own First American Fried Chicken in Elizabeth, a restaurant that has drawn ire from some local residents because of its late-night, rowdy crowds. The Rahamis had previously refused to comply with city officials who ordered the restaurant to close at 10 PM.. Eventually, after confrontations with police officers and a lawsuit from Ahmad's father, the restaurant and the city compromised: First American Fried Chicken remained opened, but had to close at 1 AM.
The family lives above the restaurant, and the FBI is searching their home for clues as of Monday afternoon.
Was this Terrorism?
When news of the explosion in New York City began trickling in on Saturday evening, Mayor Bill de Blasio and New York Governor Andrew Cuomo instantly denied any links to terrorism. The events surrounding the attacks were murky at the time, but it was still unusual for two prominent public figures to take such a definitive stance immediately following an attack.
On Monday morning, Cuomo shifted his stance: "I believe we will be targeting an individual, a person of interest, and it may very well turn out that there was a foreign connection to this incident," Cuomo said in an interview with CBS. "Do I believe it's possible you're going to find one individual or one group behind all of these bombings? I think that's a possibility."
A few hours later, Rahami was captured by police, and as they search his house for clues and question him directly, answers regarding his motives or ties to international terrorist groups are sure to surface. De Blasio continued his measured approach: "To understand there were any specific motivations, political motivations, any connection to an organization — that's what we don't know," he said.
November's presidential hopefuls–Republican Donald Trump and Democrat Hillary Clinton–took slightly different tacks in addressing the attacks. Trump released a flurry of tweets, offering his "warmest regards" to the families and victims of the attacks. Clinton released an official statement on her campaign website, appearing more forthcoming than de Blasio, a Clinton supporter, by labeling Saturday's happenings as "apparent terrorist attacks." Her statement said: "Americans have faced threats before, and our resilience in the face of them only makes us stronger. I am confident we will once again choose resolve over fear."