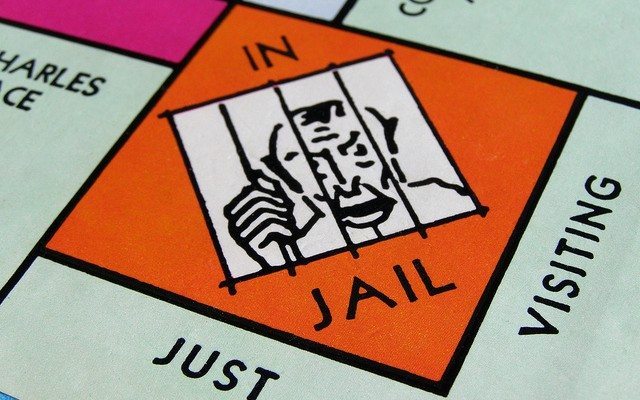 News
Montana Judge Gets Creative in Sentencing
By
|
The world heard about Judge G. Todd Baugh earlier this year when he sentenced a 47-year-old teacher to 31 days in prison for the rape of Cherise Morales. At the time of the assault, Morales was fourteen. She committed suicide before the trial. The sentence was controversial, to say the least. The Montana Attorney General's office appealed it because it did not meet the state's mandatory minimum sentencing laws.
Now, Judge Baugh is back in the news for another inappropriate sentence. He was presiding in the sentencing of a man named Pacer Anthony Ferguson. Ferguson is a former felon who has been in and out of jail since he was a teenager. When he was thirteen, he released the emergency brake on a train that rolled down the tracks and killed a man. He had once appeared before Judge Baugh in a felony robbery charge previously in 2003.
The 27-year-old Montana resident beat up his girlfriend in 2012. He punched her repeatedly in the face, fracturing her skull in three places. Her injuries were so severe that a surgeon had to implant a permanent mesh titanium plate in her face. She racked up about $3500 in medical bills. She testified that she is still in pain from the incident, and still has double vision in some instances.
The case was a jury trial, and the jury believed her. Ferguson was found guilty of misdemeanor assault. The prosecution had also charged him of felony aggravated assault, and felony witness tampering, although he was acquitted on those charges.
So the case fell before the embattled Judge G. Todd Baugh for sentencing. Unlike in his last controversial case, he did take advantage of the maximum possible sentencing. He gave Ferguson six months in jail. He also ordered that Ferguson pay for his victim's hefty medical bills.
And then Judge Baugh added something else to the sentence. He required that Ferguson write out the phrase "boys do not hit girls" 5000 times. He also asked that Ferguson mail the assignment to him once he had finished, but no later than May 23rd, 2014.
Now technically it is a judge's discretion to choose the punishment, as long as it doesn't qualify as cruel and unusual, or break any minimum or maximum sentences dictated by the state. For example, in 2008, a Cleveland judge had to sentence a slumlord who had been convicted of breaking multiple building codes. He sentenced the man to live in his own dilapidated house for six-months.
But I think we can all agree that this was a very weird sentence. I've never heard of anyone over the age of 13 who has been required to write lines as a punishment. I also don't know that I've ever heard of anyone asked to write lines in real life–the example that comes most quickly to mind is Bart Simpson from "The Simpsons".
There is a sick kind of beauty to Judge Baugh's punishment. Every day that he works on writing out those lines, Ferguson will be forced to remember what he did to his girlfriend. Judge Baugh is a controversial judge, no doubt. And I slammed him for the rape case earlier this year as much as anyone else. But I do have to give him credit for the punishment he gave to Ferguson. It's unusual, but it's certainly not cruel. It's a good sentence for a horrible crime.
—
Anneliese Mahoney (@AMahoney8672) is Lead Editor at Law Street and a Connecticut transplant to Washington D.C. She has a Bachelor's degree in International Affairs from the George Washington University, and a passion for law, politics, and social issues. Contact Anneliese at amahoney@LawStreetMedia.com.
Featured image courtesy of [Chris Potter/StockMonkeys.com via Flickr]