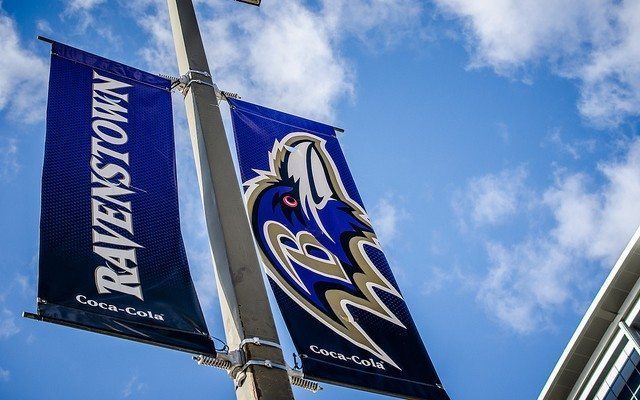 News
Job Poorly Done: The NFL's Handling of Ray Rice
By
|
Baltimore Ravens player Ray Rice has been removed from his team and suspended indefinitely by the NFL. The move came after a video surfaced of Ray Rice hitting his then-fiancee in an elevator. She was knocked unconscious in the February 15 incident, and then was dragged out of the elevator. She has since married Rice, but the video just made its way into the public consciousness.
The video is below, but I do have to warn you that it's pretty disturbing.

Now when allegations of domestic abuse first surfaced against Rice, he was originally just suspended for two games. The NFL claims that they didn't know the full extent of the incident between Rice and Janay, now his wife. "Claim" is the important phrase there. There's some speculation that the NFL did have access to the damning video, but at this point it's unknown whether that's true or not. Sports Illustrated's Peter King, one of the most well-known sports reporters around, claimed earlier that the NFL had seen the video; he has since recanted that statement. Chris Mortenson, from ESPN, references that this video existed back in July, although he doesn't confirm whether or not NFL or Ravens officials had seen it.
So, to sum up, we've known this video existed for a while. The Ravens and/or NFL officials claim they didn't see it, despite making inquiries to the police. However, a member of the Ravens' PR team did send an email to Deadspin, saying:
Only thing we know for sure is that police who arrested Ray and Janay and then let them leave together that night saw the video.
The meaning behind that statement isn't hard to figure out. The Ravens were essentially saying, "Well we have no idea what happened, but he was allowed to leave with her, right guys???"
That's pretty crappy logic, and it's especially bad logic on which to base a punishment. Before the outcry when this video was released, the NFL gave Rice a two-game suspension. They didn't have all the facts, they didn't have that video, but they clearly knew it existed. So instead of waiting for the evidence, and playing it safe in the meantime, they just went ahead and arbitrarily created a punishment for him. At least that's what they expect us to believe, and I understand why, because its certainly better than the alternative — that they knew exactly what had happened in that elevator, gave him a measly two-game punishment, and then rolled it back after their PR nightmare.
No one should be applauding the Ravens for cutting Rice, or the NFL for suspending him indefinitely. They're doing that to, for complete lack of a better term, cover their own asses. They're trying to hide the fact that the they either a) didn't do their jobs and look into the incident appropriately or b) suspended him for only two games despite having seen the evidence. Either way, they do not deserve our applause.
It shouldn't be a surprise — the NFL is, after all, a business. They're going to do what serves them the most profit, and avoids the most bad publicity. That's profit driven too — the worse your publicity, the more you have to pay people to handle it, the more people complain, the less satisfied your customers are. It's similar to Donald Sterling's situation with the NBA — they didn't do anything until the public outcry developed.
The NFL deserves no praise for the way they've handled this. They did their job belatedly and poorly. Instead of applauding them for their actions over the last year, we should demand that they do it right if there is, god forbid, another incident like this.
—
Anneliese Mahoney (@AMahoney8672) is Lead Editor at Law Street and a Connecticut transplant to Washington D.C. She has a Bachelor's degree in International Affairs from the George Washington University, and a passion for law, politics, and social issues. Contact Anneliese at amahoney@LawStreetMedia.com.
Featured image courtesy of [m01229 via Flickr]