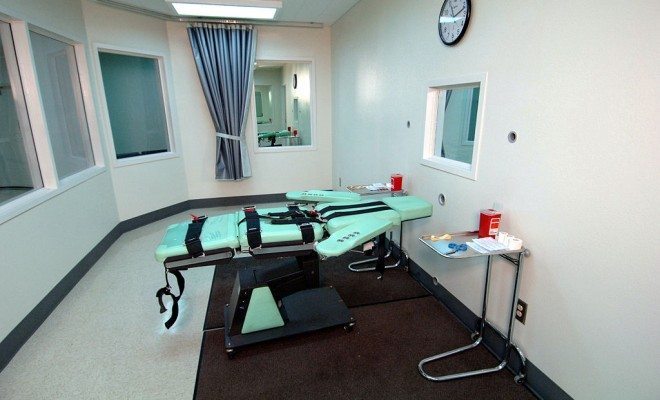 News
Is the US Done With the Death Penalty?
By
|
The United States will be able to report a lower number of executions in 2013. Thirty-nine people were executed in nine different states, a 10% reduction from 2012. Twenty-three of those executions took place in just two states–Florida and Texas. To put this in context, in 1999, there were 98 people executed for their crimes. In addition, eighty new death sentences were handed out, which is a dramatic shift from 315 just 19 years ago.
There has also been a slow but perceptible trend of death penalty abolition on the state level. There are now 18 states and the District of Columbia that have abolished the death penalty. Six of these states have done so since 2007.
So, why? Why are we seeing a reduction in executions?
There a few different viable answers. The first is a declining availability of the drugs used in lethal injection. The vast majority of executions in the United States are done by lethal injection, although there are occasionally exceptions, and some states still allow methods such as firing squads or hanging.
But the states that intend to carry out death penalty sentences by lethal injection have run into a problem. Most of the drugs used come from European-based companies, and in 2011, the European Commission put extremely tight regulations on the import of those drugs. Some European drug companies, such as Danish-based Lundbeck which produces one of the most efficient and popular drugs for use during a lethal injection, flat out banned its use during executions. The death penalty has been abolished in all European states with the exception of Belarus.
As a result, states are scrambling to find a way to carry out lethal injections. Some states have experienced with drug cocktails, and others use untested drugs. According to Richard Dieter, Executive Director of the Death Penalty Information Center, "the states are scrambling to find the drugs. They want to carry out these executions that they have scheduled, but they don't have the drugs and they're changing and trying new procedures never used before in the history of executions". Some lawsuits have alleged that this experimentation could be considered cruel and unusual punishment and has led to stays on executions in the state of California, among others.
Another proposed reason for the drop in executions is the discovery of evidence that proves the innocence of many people who had been previously executed. Improved forensic technology and DNA testing show that trials do not always result in justice. Groups such as the Innocence Project attempt to exonerate people who have been convicted of crimes, and since 1989, there have been 311 post-conviction exonerations based on DNA evidence alone. Eighteen of those people were awaiting their executions on death row.
Finally, the trend may be attributed to a number of other reasons. Part of it may be moral–the US stands essentially alone among its allies in its use of the death penalty. Another reason may be that most violent offenders die in prison anyways, which makes prosecutors and judges less likely to push for it.
Whatever the reason for the diminished use of the death penalty over the last few years, it will be interesting to see if it sticks. If those who attribute the shift to the inability to get the appropriate medications are correct, we should see an uptick in executions as that issue is resolved. If it's more about the moral constraints, maybe executions will continue to lessen. Either way, capital punishment in the US will change.
—
Anneliese Mahoney (@AMahoney8672) is Lead Editor at Law Street and a Connecticut transplant to Washington D.C. She has a Bachelor's degree in International Affairs from the George Washington University, and a passion for law, politics, and social issues. Contact Anneliese at amahoney@LawStreetMedia.com.
Featured image courtesy of [CACorrections via Wikipedia]