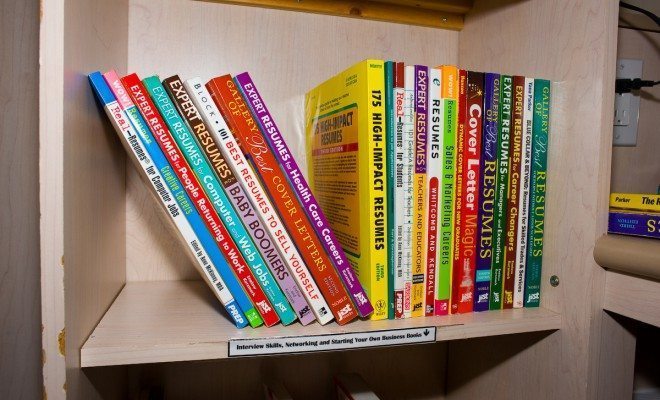 News
Iowa Law Legal Battle Sheds Light on Academic Diversity
By
|
After nearly six years of legal battles, Teresa Wagner was just granted a new trial against the University of Iowa College of Law. Wagner alleges she was looked over for a promotion because of her political beliefs. She first sued then Iowa Law Dean Carolyn Jones in 2009. She insisted that she was not considered fairly for a legal writing position at the law school due to the fact that she is a conservative, an open advocate of anti-abortion efforts, and a supporter of the nation's largest pro-life organization, the National Right to Life Committee.
The evidence provided by Wagner's attorney featured a statement by the Associate Dean, Jonathan C. Carlson, to former Dean Jones. Carlson stated, "frankly, one thing that worries me is that some people may be opposed to Teresa serving in any role, in part at least because they so despise her politics (and especially her activism about it.)"
Of course, it's a horrible thought that a prospective employee was discriminated against because of their sexual orientation, skin color, or any other reason. As a fervent pro-choice advocate myself, I must say I'd be appalled I was looked over for a job because of my political views. It's absolutely Wagner's right to be considered based on merit, and merit alone. In addition to the comment from Carlson, the video of Wagner's interview with the faculty was suspiciously erased shortly after their decision not to hire her. Jones, however, contended that Wagner was passed over because she had "preformed miserably in a presentation."
Wagner's case seemed to be doomed from the onset. Her original lawsuit against Jones, first filed in 2009, was met with indecision from the jury. While they agreed that Jones was clear of the political discrimination charge, the jurors admitted they could not decide if Wagner's equal protection rights had been breached. Therefore, the judge ruled the second count a mistrial, but only after reassembling and questioning the jurors thoroughly. An appeals court review decided that the reassembly was considered improper questioning by the judge, seeing as the jurors had had the opportunity to be influenced during the short break through high speed technology like smart phones. As a result, Wagner will now have a new trial.
This technical back-and-forth seems to have clouded the real issue at the core of Wagner's case. This case highlights the huge disparity in political representation among law school faculty. At the time of Wagner's application for the legal writing job there was just one registered Republican on an Iowa Law faculty of about 50. This trend doesn't seem to be specific to the University of Iowa. In 2005, the Georgetown Law Journal actually released a report claiming that "81 percent [of law school professors] gave wholly or mostly to Democrats, while 15 percent gave wholly or mostly to Republicans." For some reason, law schools seem to favor liberal professors, or at the very least attract them. But why has this trend been able to fly under the radar, despite research on the issue? Institutions of higher learning, including the University of Iowa, have entire departments dedicated to "diversity," but in what capacity? It seems to me that they have allowed themselves to be restricted by a narrow definition of racial, ethnic, or cultural diversity. Although I agree that these things are vital to incorporate in an education, what about diversity of thought?
Fortunately for employment-seeking conservative law profs, there are advocates speaking out on their behalf, and raising awareness about the lack of right-leaning voices in legal academia. Organizations, such as the Federalist Society, help combat the, "orthodox liberal ideology which advocates a centralized and uniform society" that they believe is dominating the legal profession and higher education. One of the ways it endeavors to shorten the gap is through its extensive network of conservative and libertarian intellectuals in the legal community.
An alternative possible solution could be a sort of affirmative action focusing on political affiliations. But as with the original concept of racial affirmative action, this idea invites the possibility that quotas eventually takes precedence over merit, effectively reversing the effects the law would seek to reform. Though this case brought up the lack of political diversity among law school faculty, this solution seems less than viable. Most can agree that reform is needed, but not to the point that courts have more of a say in the qualification of certain applicants than experienced university administration. Hiring processes need to be made more transparent while also retaining fair policies.
Like any hot-button political issue, there's no easy solution. Differing views are, in academia, usually a good thing. Our nation's law students have the right to be able to be exposed to viewpoints different than their own, debate the issues, and if needed, disagree with their instructors. Regardless of the outcome of Wagner's new trial, I'm glad that this case has ignited a conversation about ideological diversity in legal education.
—
Erika Bethmann (@EBethmann) is a New Jersey native and a Washingtonian in the making. She is passionate about travel and international policy, and is expanding her knowledge of the world at George Washington University's Elliot School of International Affairs. Contact Erika at staff@LawStreetMedia.com.
Featured image courtesy of [Dave Jones-one of many via Flickr]