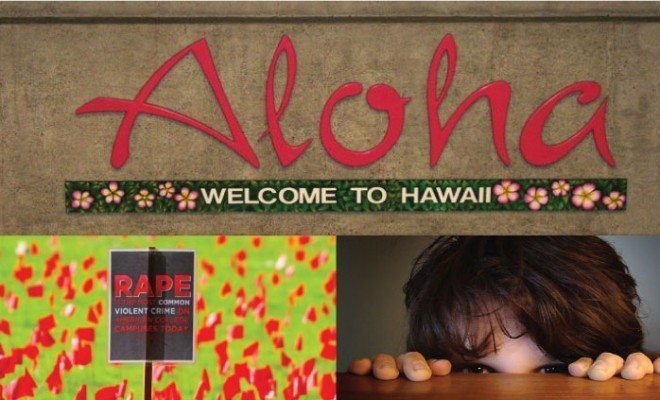 News
ICYMI: Best of the Week
By
|
The number one article at Law Street this week came from Marisa Mostek, our resident authority on the dumbest laws of the United States. And guess what? Alaska and Hawaii are no exception. The second most popular post of the week, from Alexis Evans, is decidedly more serious as the UVA rape allegations that ran last Fall in Rolling Stone were found baseless by the police. And the number three article of the week, from Ashley Shaw, details the case of a criminal who outed his own hiding spot by Snapchatting it to his friends. ICYMI, check out this week's best of the week from Law Street.
#1 The Dumbest Laws of the United States: Alaska and Hawaii
The last two additions to the family of United States could not be any more different in some ways, for example their opposing climates. However, Hawaii and Alaska are similar in that both possess a unique set of strange and dumb laws. In Anchorage, Alaska, there is a law specifically banning tying a dog to the roof of a car. Perhaps this brings to mind a certain politician doing so a few years back cough Mitt Romney cough. Read full article here.
#2 Police Find No Evidence to Support UVA Gang Rape Story
Last November, Rolling Stone shocked the nation with its 9,000-word article entitled "A Rape on Campus." The piece told the horrific story of a University of Virginia freshman known only as "Jackie." She claimed to have been gang raped by seven Phi Kappa Psi frat members during a frat date party. The article accused UVA of a "cycle of sexual violence" and "institutional indifference" that preferred to silence girls like Jackie who reported rape instead of helping them. The piece started an impressive national dialogue about rape culture, particularly rape culture on college campuses. Now after four months of investigating and roughly 70 interviews, police have concluded that the gang rape that reignited a movement most likely never even happened. Read full article here.
#3 Peek-a-Boo! Cops Find Crook Who Snapchatted His Location
There are a lot of stories about idiots who are wanted for one crime or another who get caught through social media. This might be because the police post their searches on Facebook and people see them and report the fugitives' whereabouts. It could be the girl who posted a video on YouTube talking about everything she had just stolen. Or the guy who posted a pic of himself siphoning gas from a police car. Basically what this shows us is that many crooks are stupid and arrogant, and the man in this week's story is no exception. Read full article here.