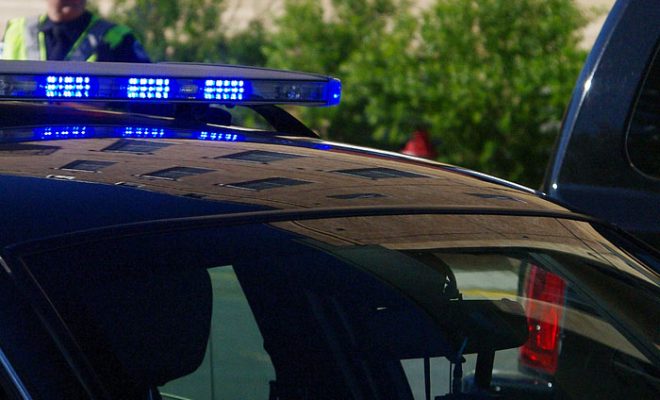 Image courtesy of [Ken Hawkins via Flickr]
News
Fire at Orlando Shooter's Mosque Investigated as Arson
By
|
Sunday night a fire broke out at the Florida mosque that Orlando shooter Omar Mateen used to attend. The St. Lucie County Sheriff's Office said it got a 911 call around 12:30 am Monday and fire crews were sent to extinguish the fire at the Islamic Center of Fort Pierce. According to the authorities, security footage obtained from the mosque indicated it might be arson. In a statement they said:
Video captured at the Fort Pierce Islamic Center shows an individual approached the east side of the building just moments before a flash is seen and the fire starts […] As soon as we are able, we will release the video of this incident and ask for the public to assist us in identifying the person or persons responsible.
Fire at Orlando gunman's mosque was 'set intentionally,' authorities say – Washington Post https://t.co/JeonpHAVT0 #breakingnews #news

— Breaking News (@140BreakingNews) September 12, 2016
The timing of the fire is particularly troublesome as it comes right after 9/11 and the morning before the big Muslim holiday Eid-al-Adha, the holiday of the sacrifice. It's a major Muslim holiday that is celebrated by prayer, visits to family and friends, exchange of gifts, and feasts. It goes on for four days and commemorates when God appeared to Ibraham and asked him to sacrifice his son. As Ibraham was ready to do so, God stopped him and rewarded him for his loyalty.
David Thompson from the Sheriff's Office spoke to reporters early Monday morning, saying:
I don't want to speculate on a motive. We all know the implications of the date and the time of year that this is — the 9/11 anniversary. Is that related? I wouldn't want to speculate, but certainly that is in the back of our minds.
Omar Mateen, who was responsible for the mass shooting at the gay nightclub Pulse in June, occasionally visited the Islamic Center to pray with his family. People there described him as quiet and focused on his prayers. If this connection is the reason that someone put the mosque on fire remains to be seen. It is also unclear how badly damaged the mosque was. People that wish to pray and honor Eid-al-Adha were asked to go to other mosques nearby.