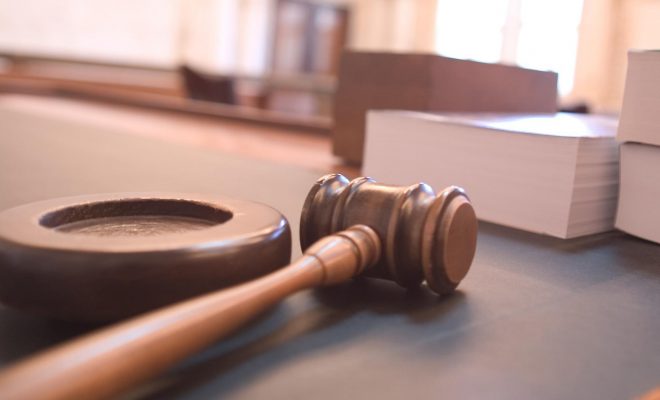 "Courtroom One Gavel" courtesy of [Beth Cortez-Neavel via Flickr]
News
Federal Terror Charges Filed Against New York Bomber Ahmad Rahami
By
|
On Tuesday, federal prosecutors charged Ahmad Khan Rahami with terror charges for planting explosives in New Jersey and a bomb in New York that injured 31 people. The charges include use of a weapon of mass destruction. By Wednesday he was still in the hospital recovering from the ten gunshot wounds he received when he was arrested in Linden, New Jersey, on Monday.
Federal agents wanted to question Rahami, but he was allegedly not cooperating. It is unclear if his lack of cooperation was simply due to his injuries. Investigators are examining his trip to Pakistan a couple of years ago, and whether he got any money or training from any extremist organizations.
Rahami was born in Afghanistan and came to the U.S. as a young child. He previously worked as an unarmed night guard at an AP administrative technology office, where he talked a lot about politics and expressed sympathy for the Taliban and contempt for the U.S. military.
'The sound of bombs will be heard in your streets,' New York attacker vowed in journal https://t.co/BxaNgD0nSr

— The Independent (@Independent) September 21, 2016
The complaints filed against him reveal that he bought bomb ingredients on eBay and tried them out in a backyard—as shown on a video on a relative's cellphone only two days before the attack in New York. He also kept a journal in which he had written down messages including that he would rather die as a martyr than be caught and that bombs would resound in the streets.
1. Authorities have published photo showing an excerpt of Ahmad Khan Rahami's notebook where he notes inspiration from both ISIS & Al Qaeda pic.twitter.com/sZQcsY8Izm

— Lisa Daftari (@LisaDaftari) September 21, 2016
There were also references to Osama bin Laden and other well-known terrorists such as Anwar al-Awlaki, the radical cleric who has incited acts of violence, and Nidal Hasan, the former Army officer who was behind the shooting in Fort Hood in 2009.
Rahami was investigated for terrorism as early as 2014, when his father notified the FBI that his son was "doing real bad" and had stabbed his brother and hit his mother. He didn't want to accuse his son of terrorism, but said that he was hanging out with the wrong kinds of people. The federal agency investigated Rahami for two months but didn't find anything serious enough to charge him.
Also on Tuesday, a New Jersey court granted Rahami's ex-girlfriend Maria Mena full custody of their child, saying there was a risk for irreparable harm to the child in the case of continued contact with Rahami. He was prohibited from having any more contact with his child. It was also revealed that he owed Mena more than $3,000 in child support.
The FBI questioned Rahami's current wife in the United Arab Emirates on Tuesday, who said she had no idea about her husband's violent plans.